Darf eine GRAPHIC NOVEL witzig und wahnsinnig sein …? Diese GRAFISCHE NOVELLE ist es!
DAS MONUMENTALWERK DER DEUTSCHEN KULTURGESCHICHTE jetzt als Bildergeschichte – sehr verstörend!
Auf dieser Seite finden Sie:
Einen kurzen Teaser zur Grafischen Novelle
Die komplette Grafische Novelle – Der RING des NIBELUNGEN
Einen kurzen 3D Teaser: SIEGFRIED! Look Development Test
Die Englische Version der GRAFISCHEN NOVELLE mit den "English Words, in the Alliterative Verse of the Original" von Alfred FORMAN ist in Arbeit.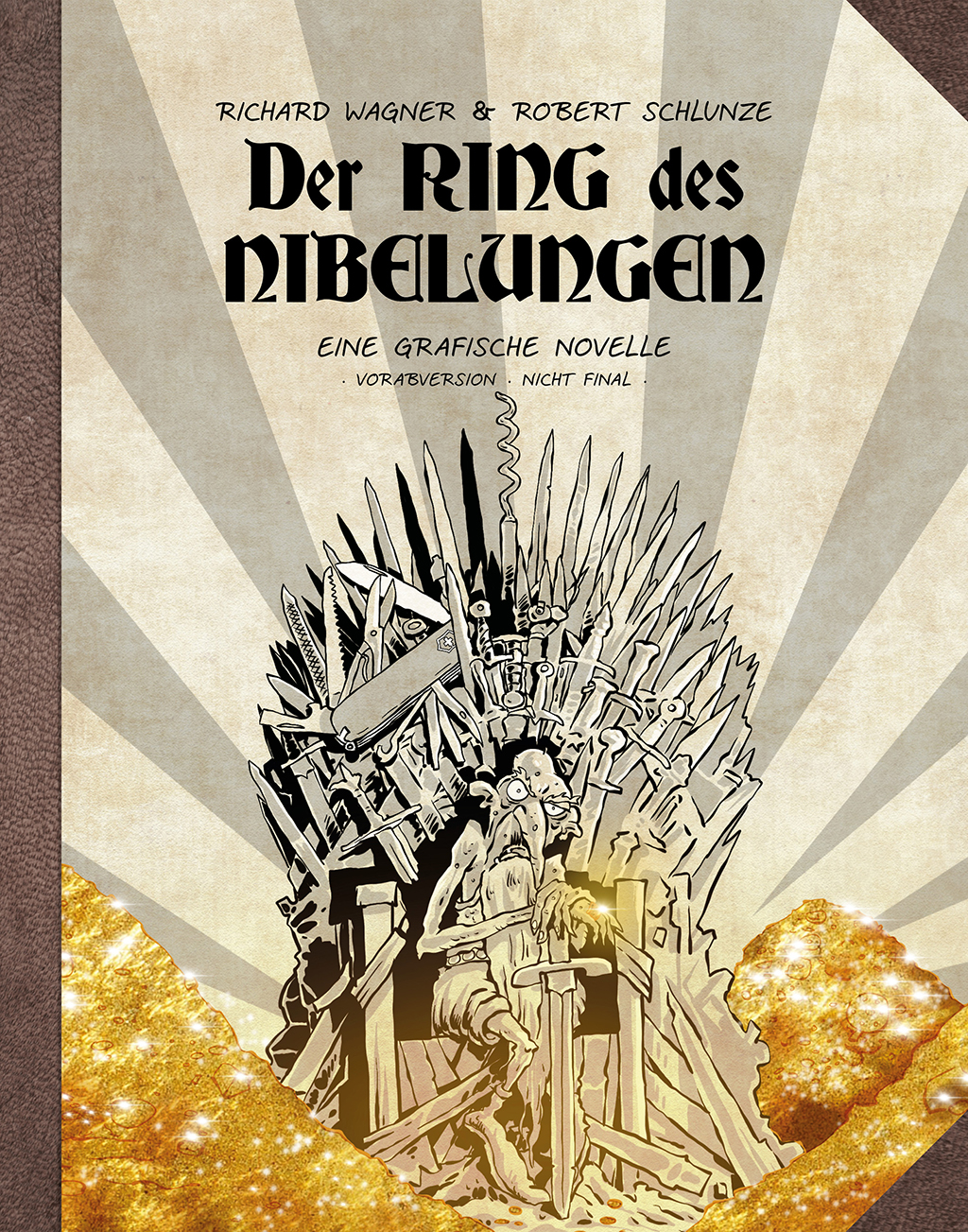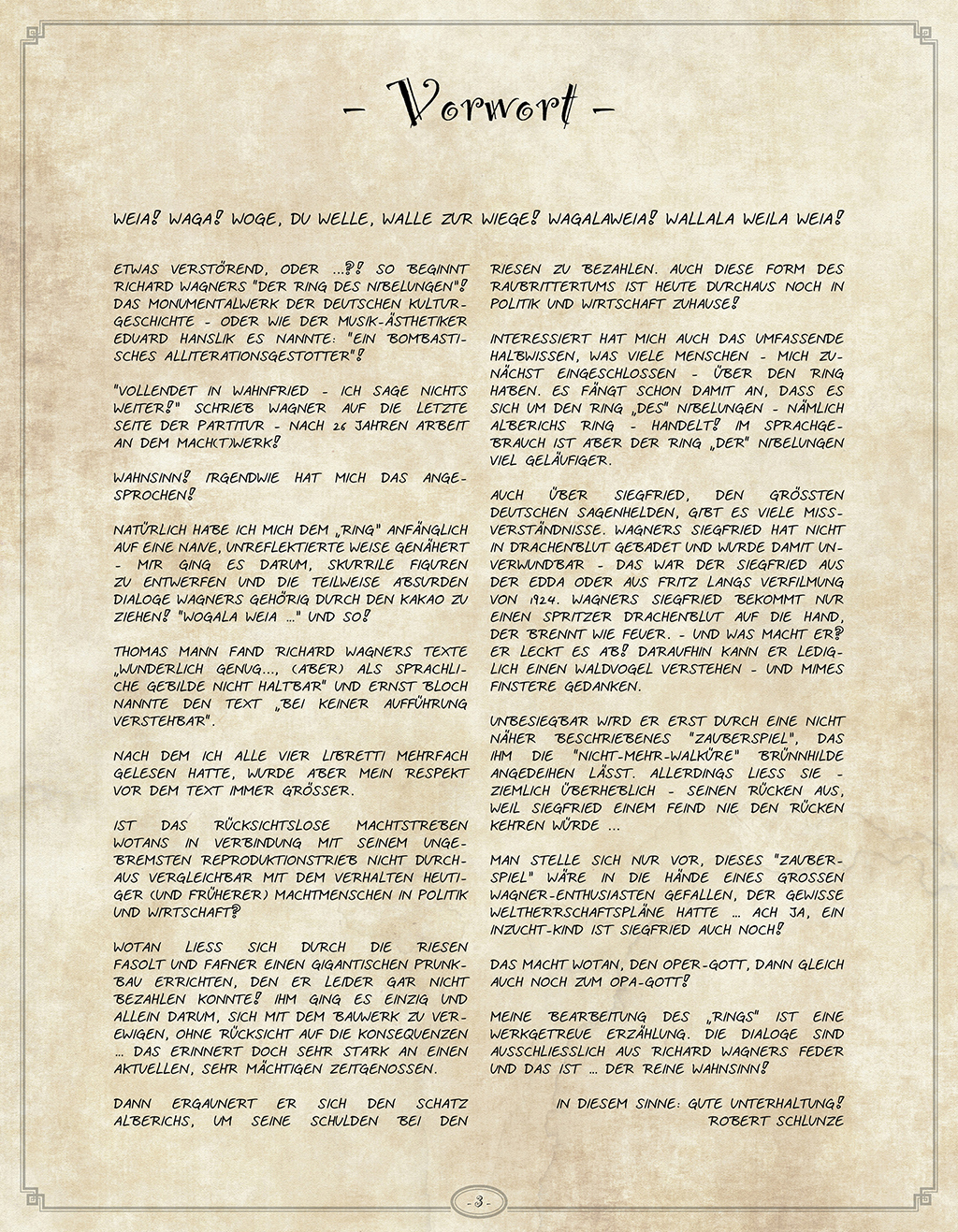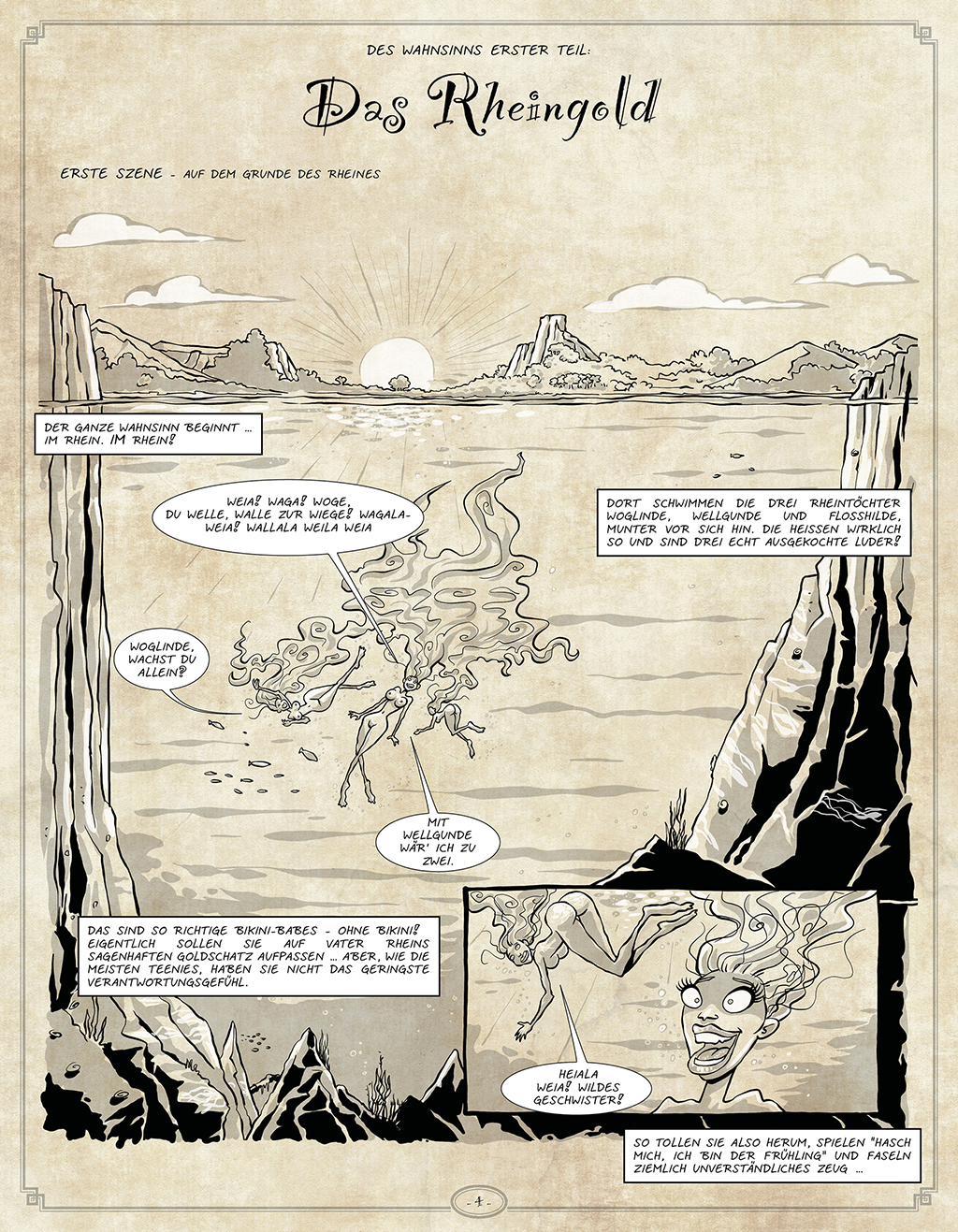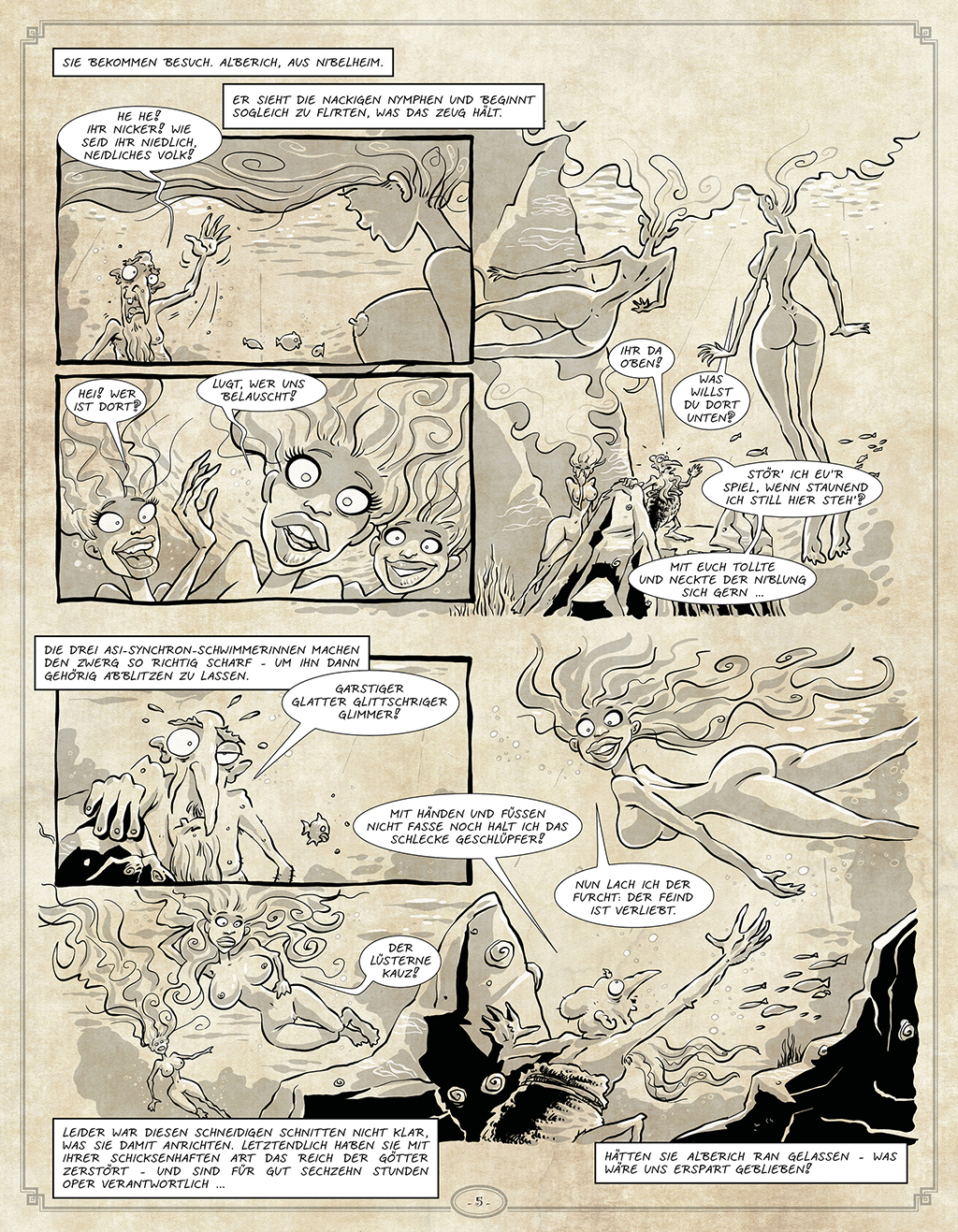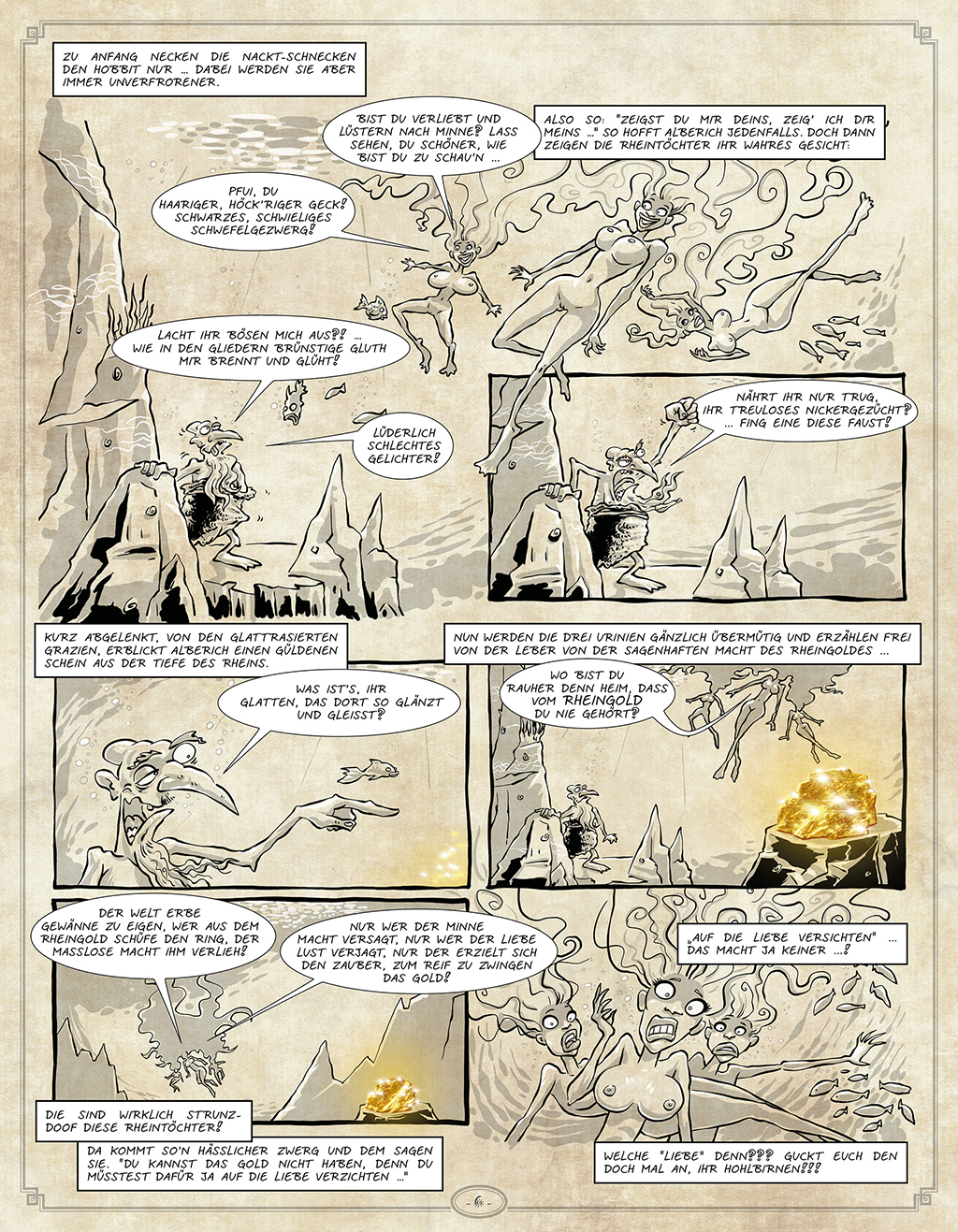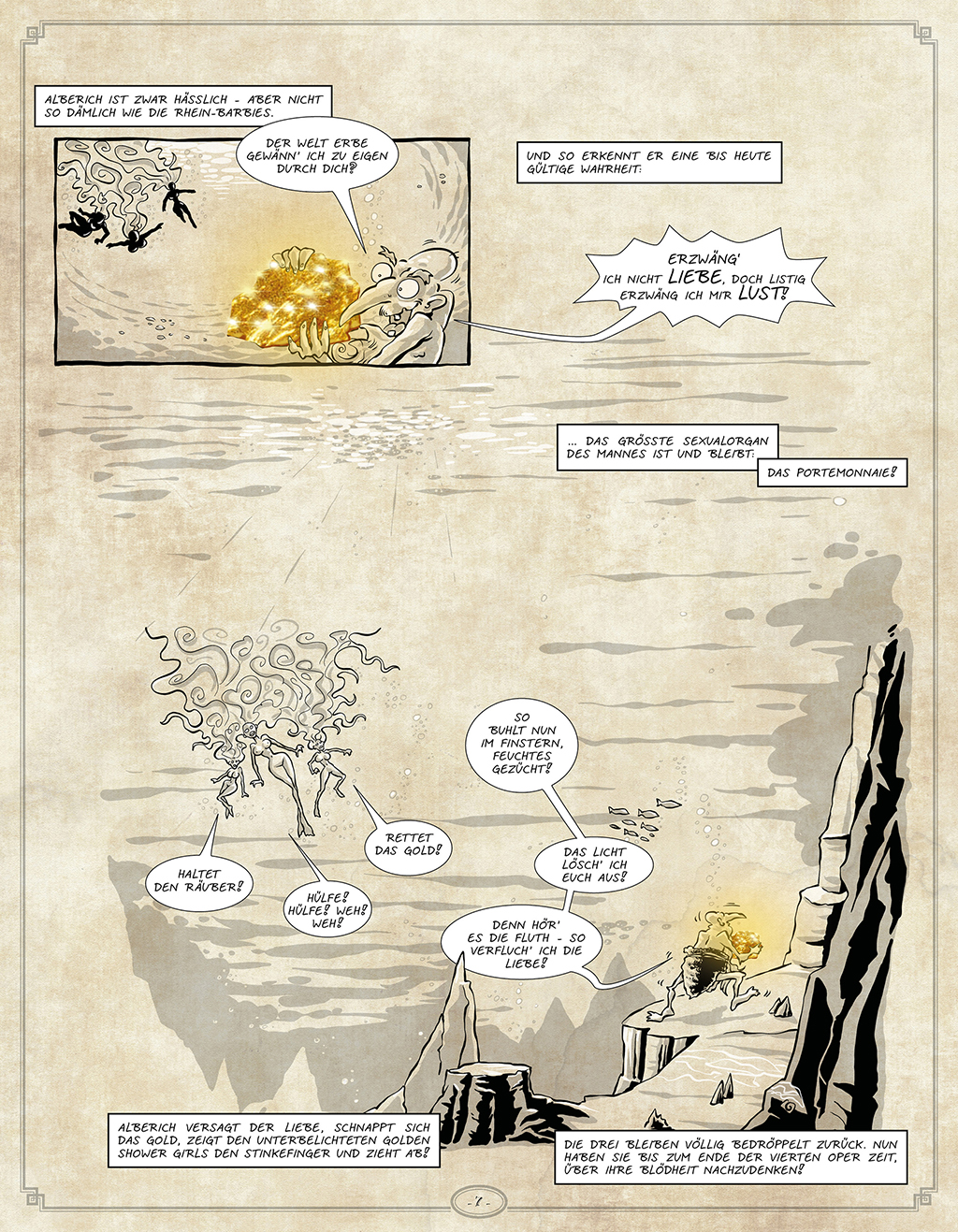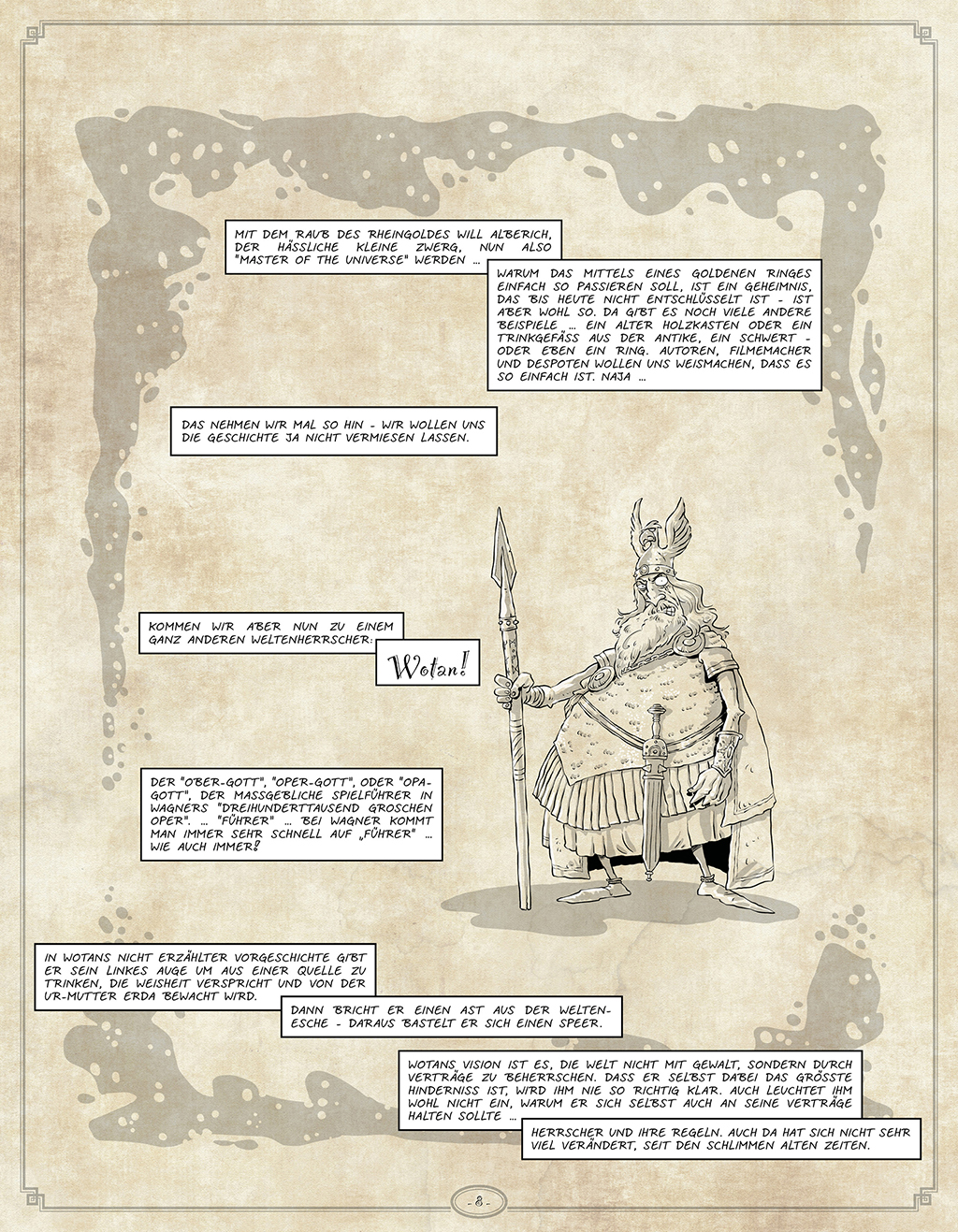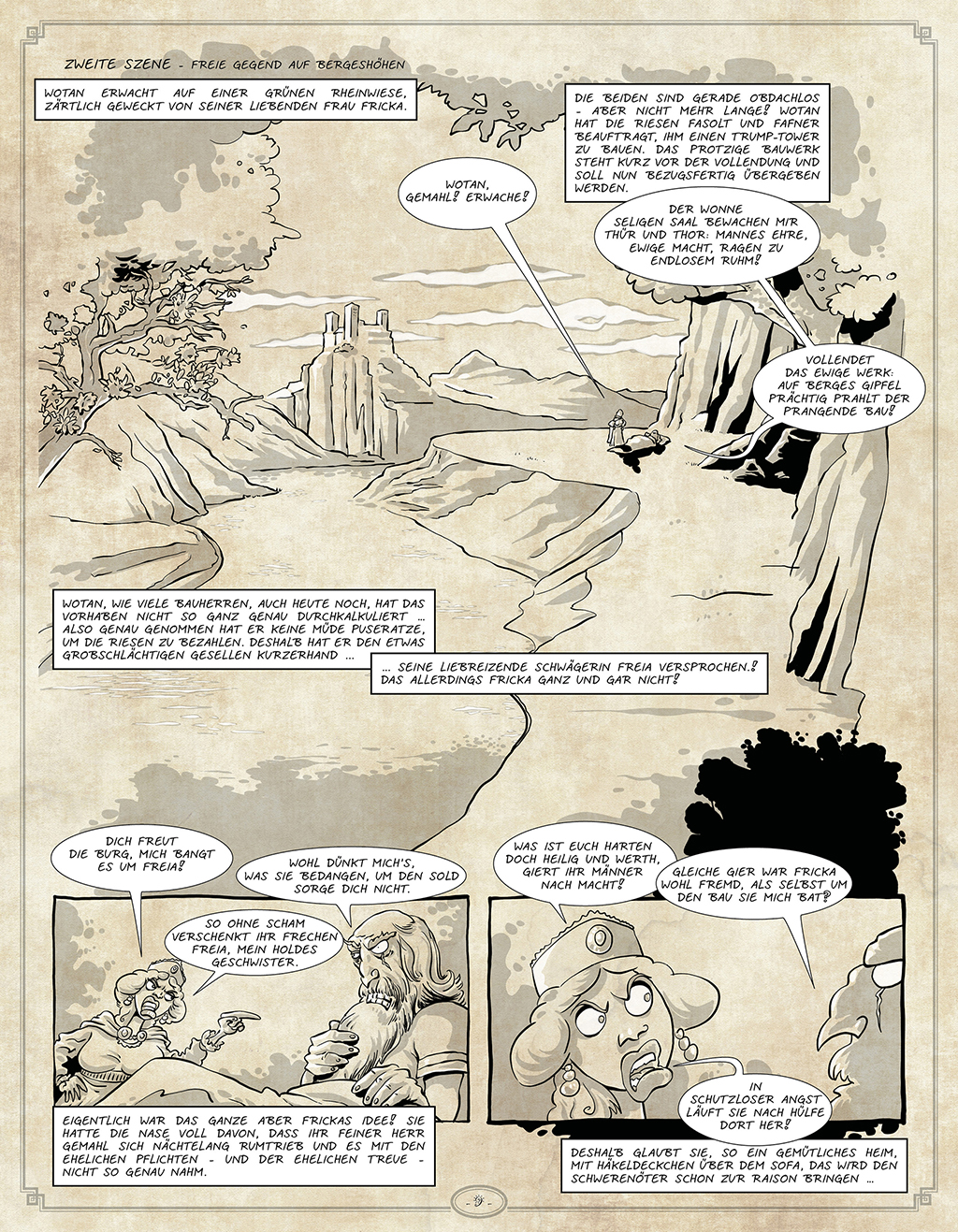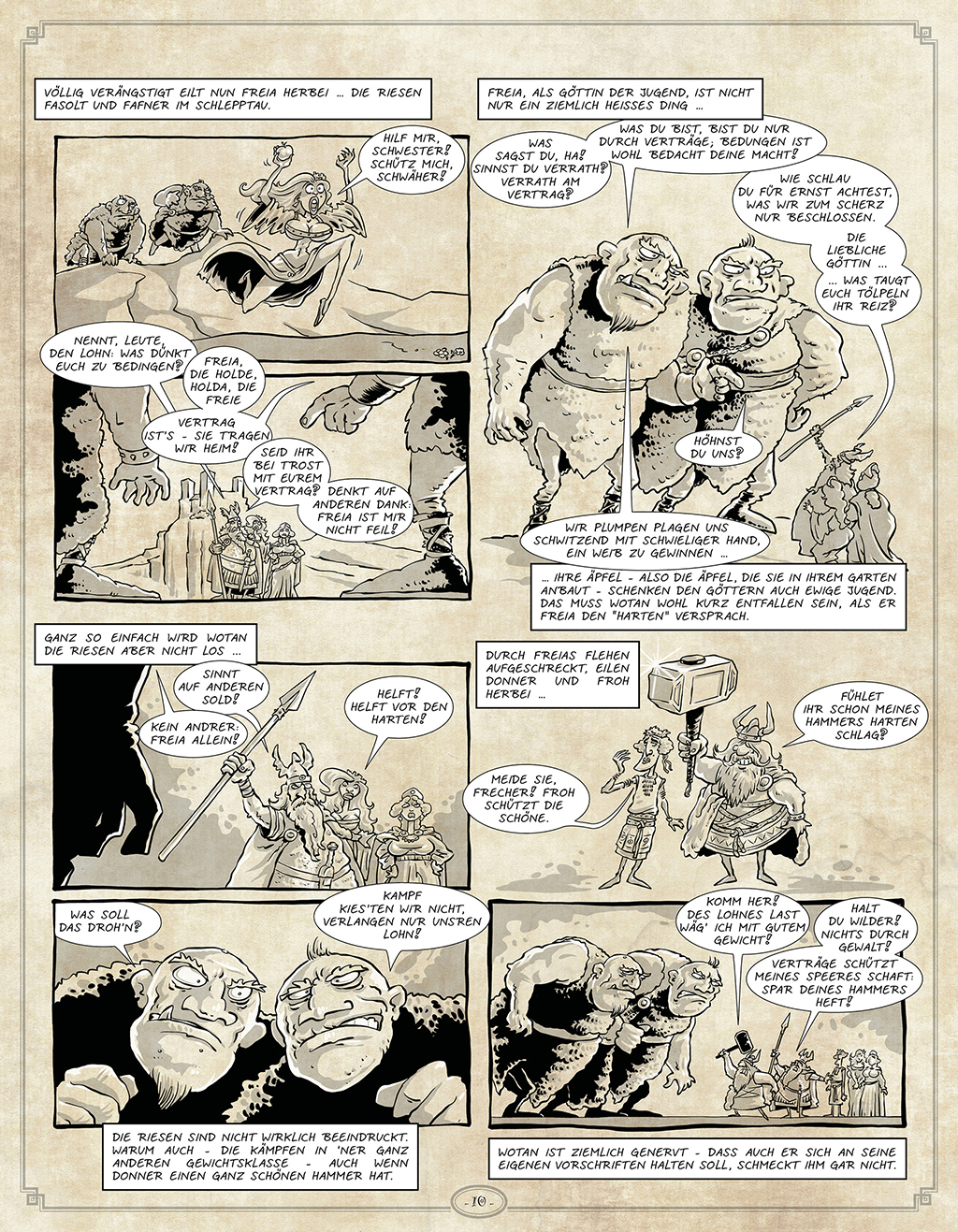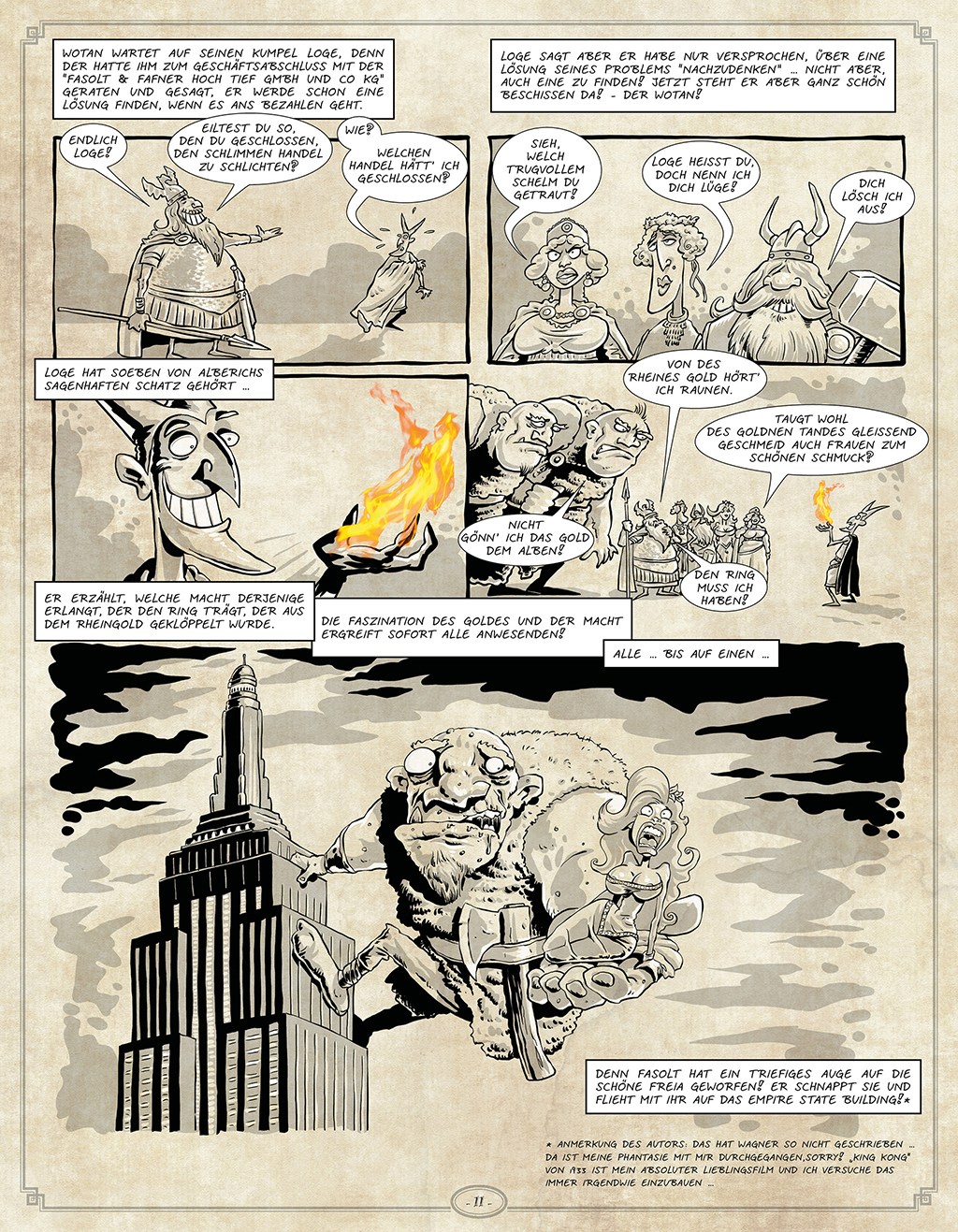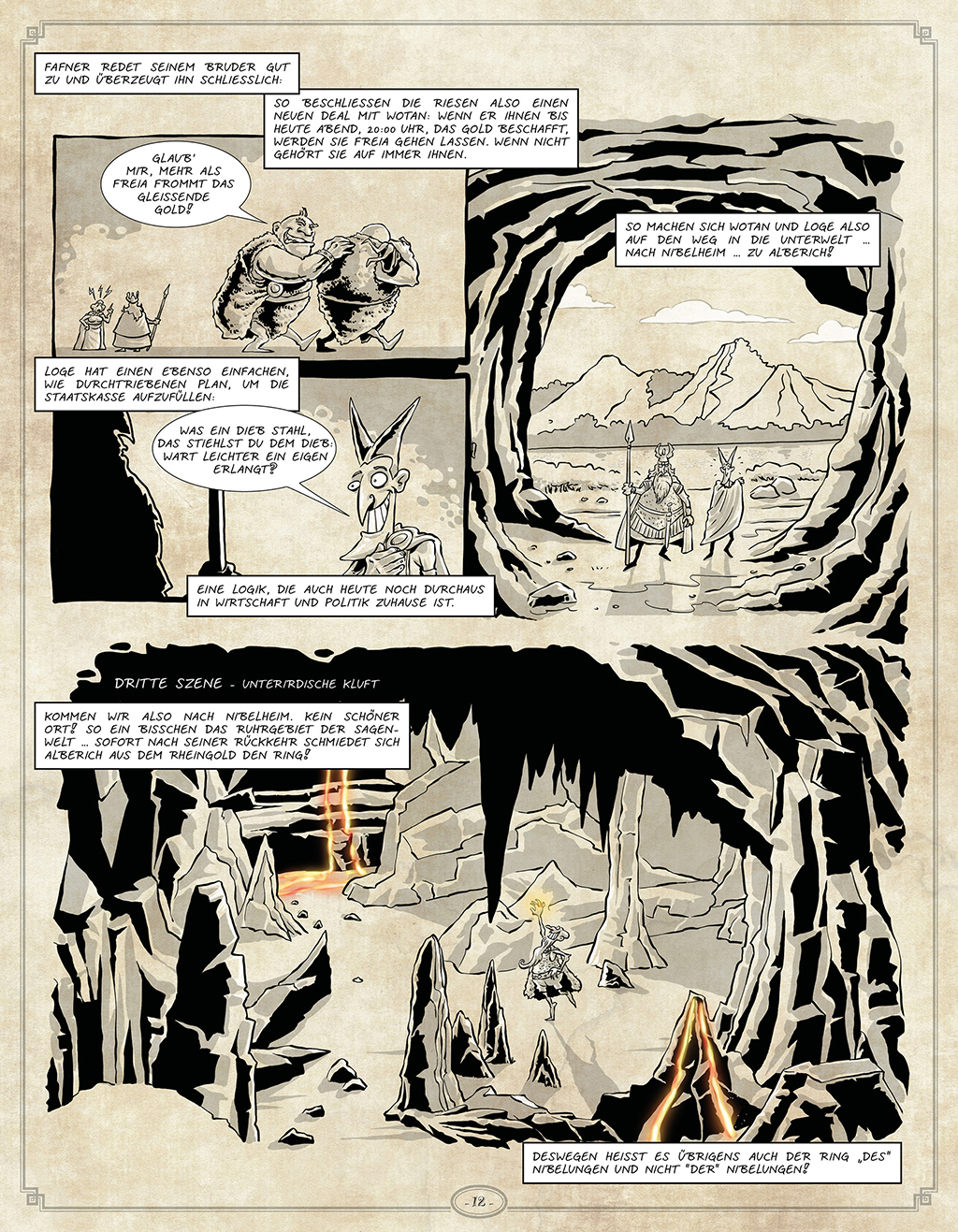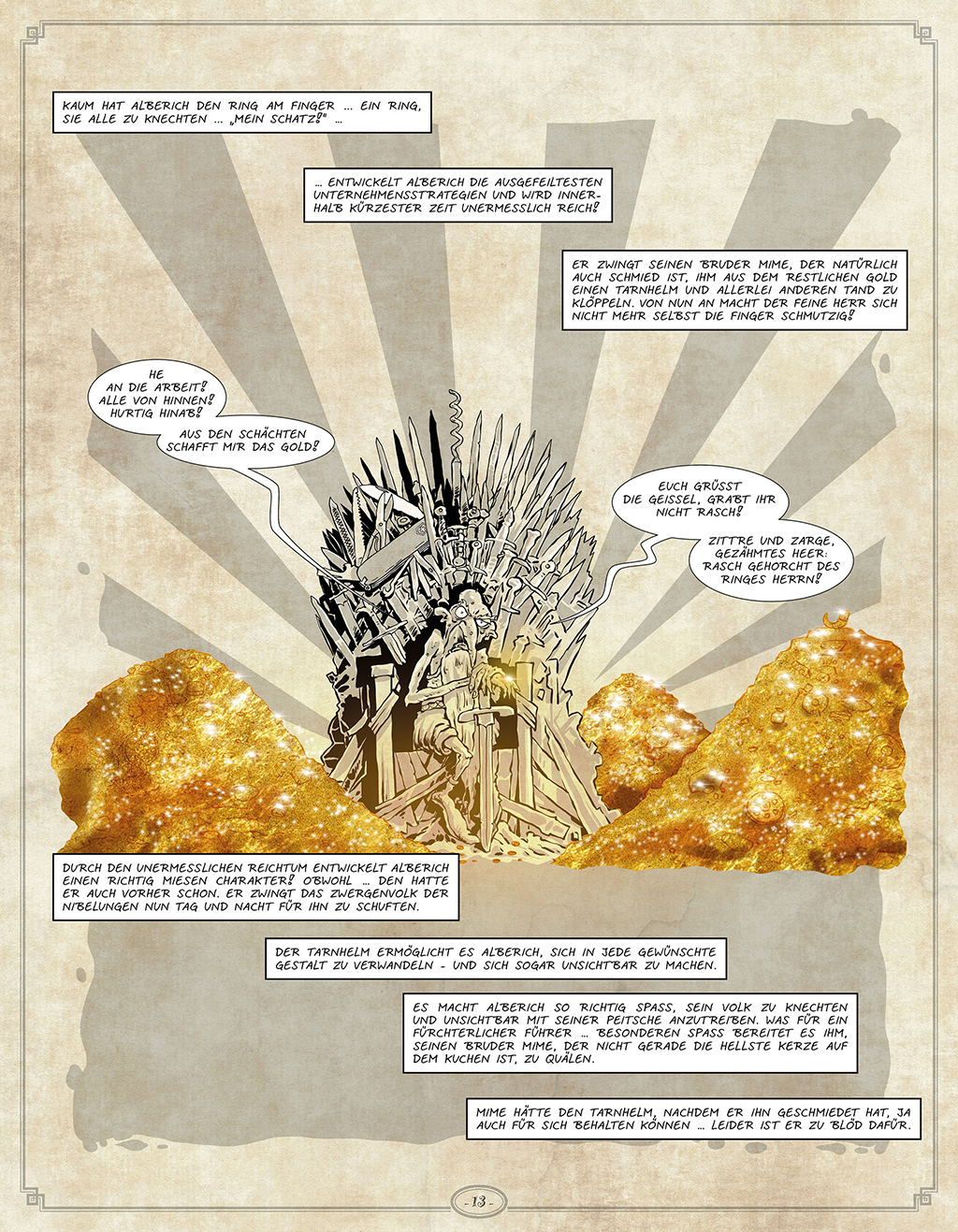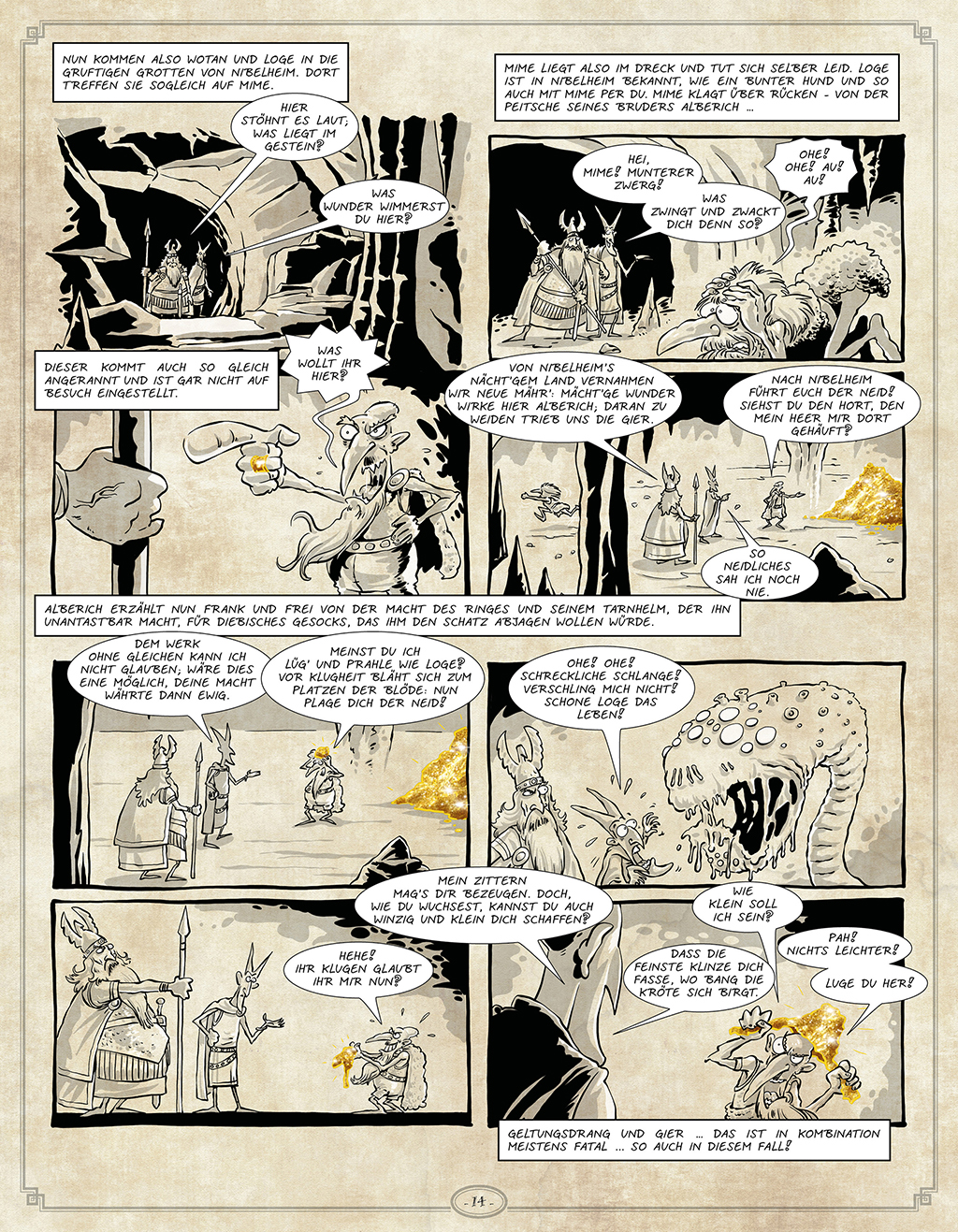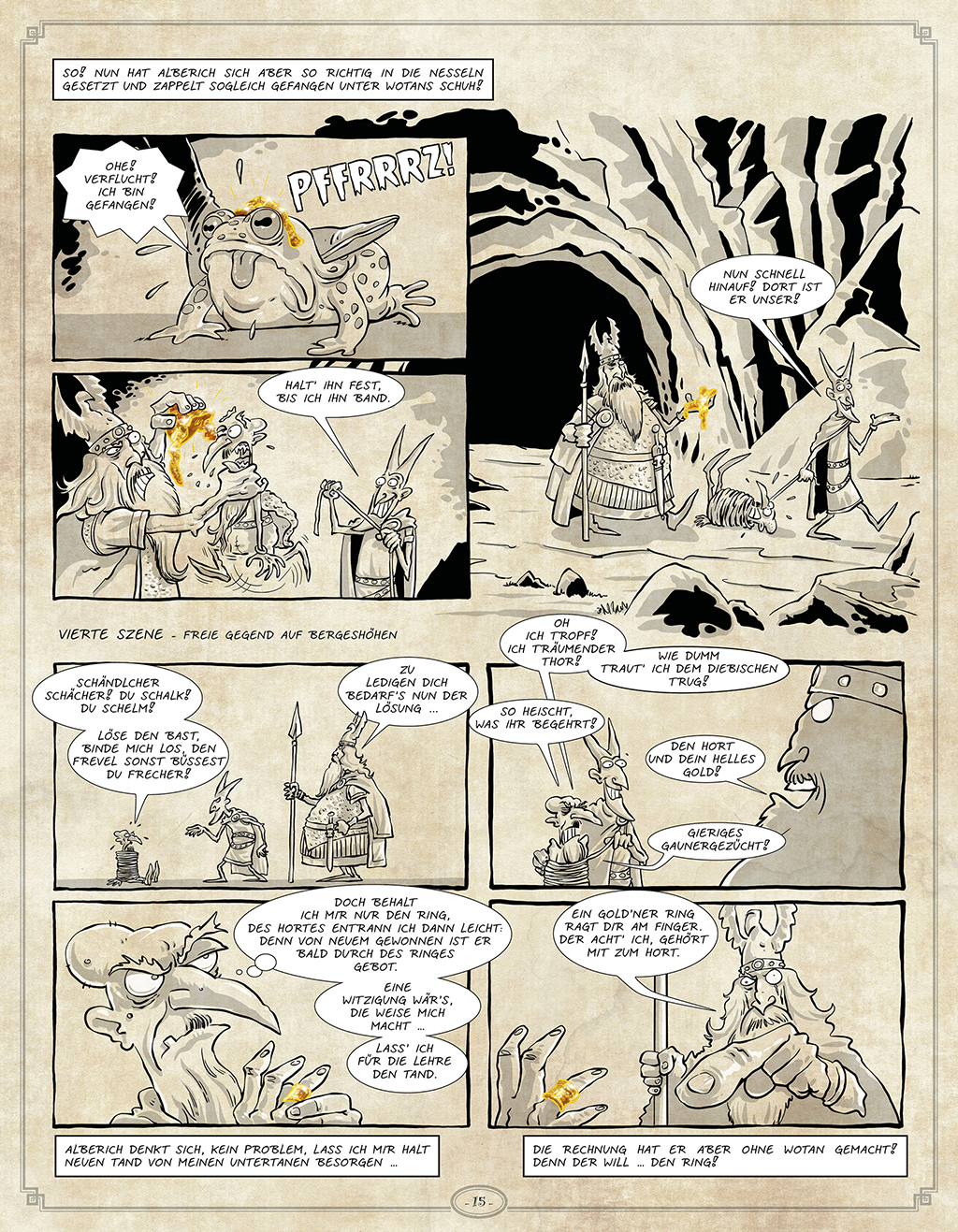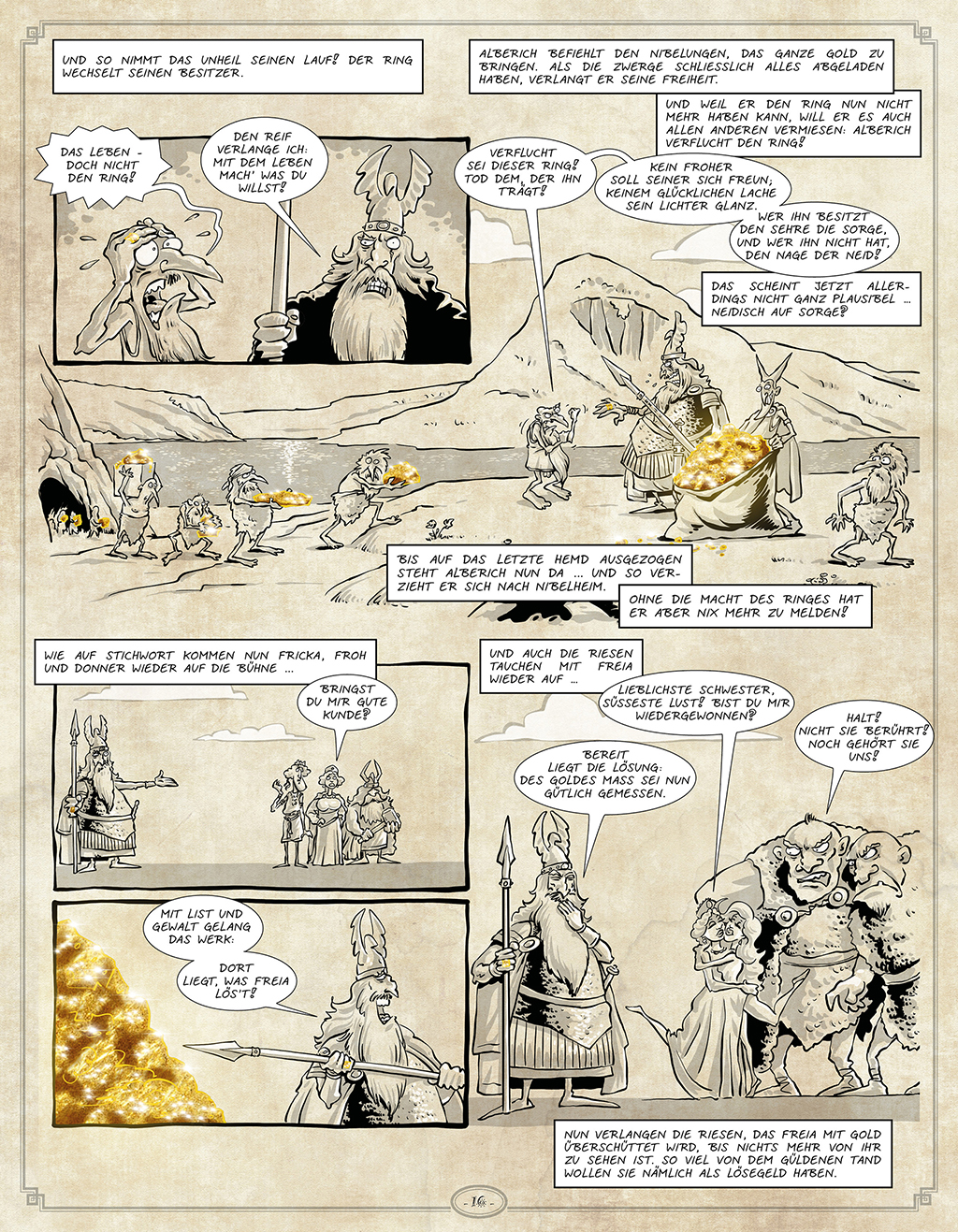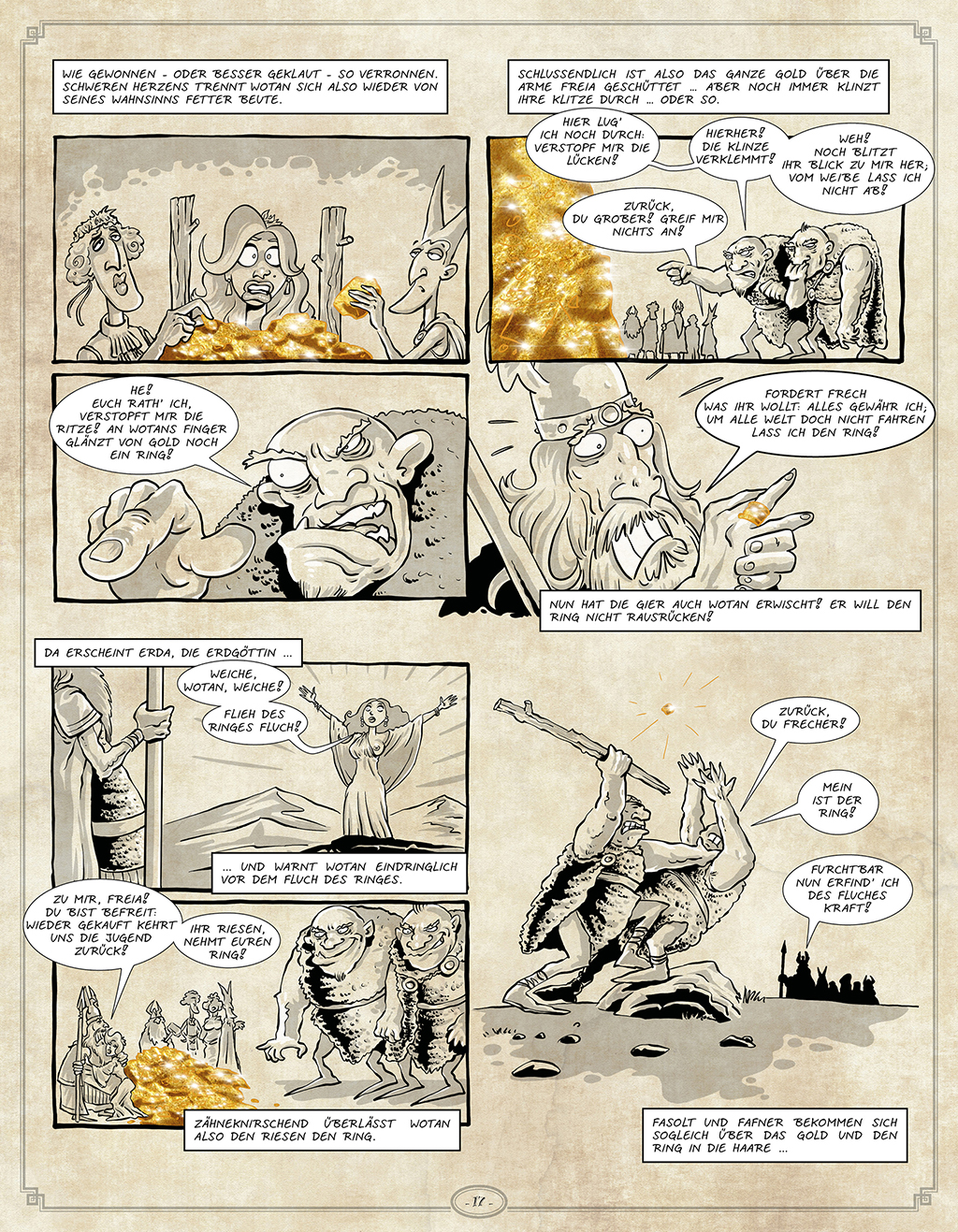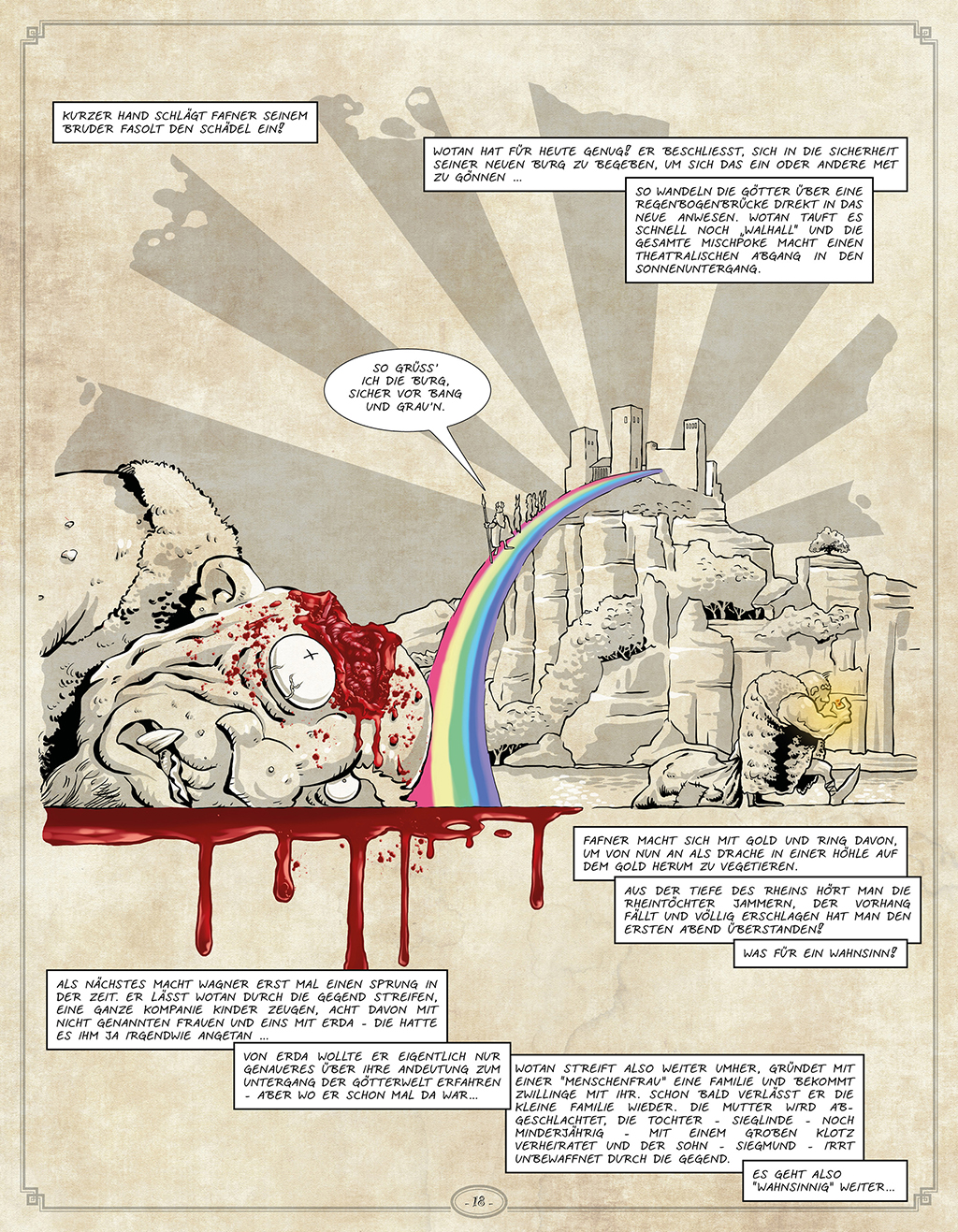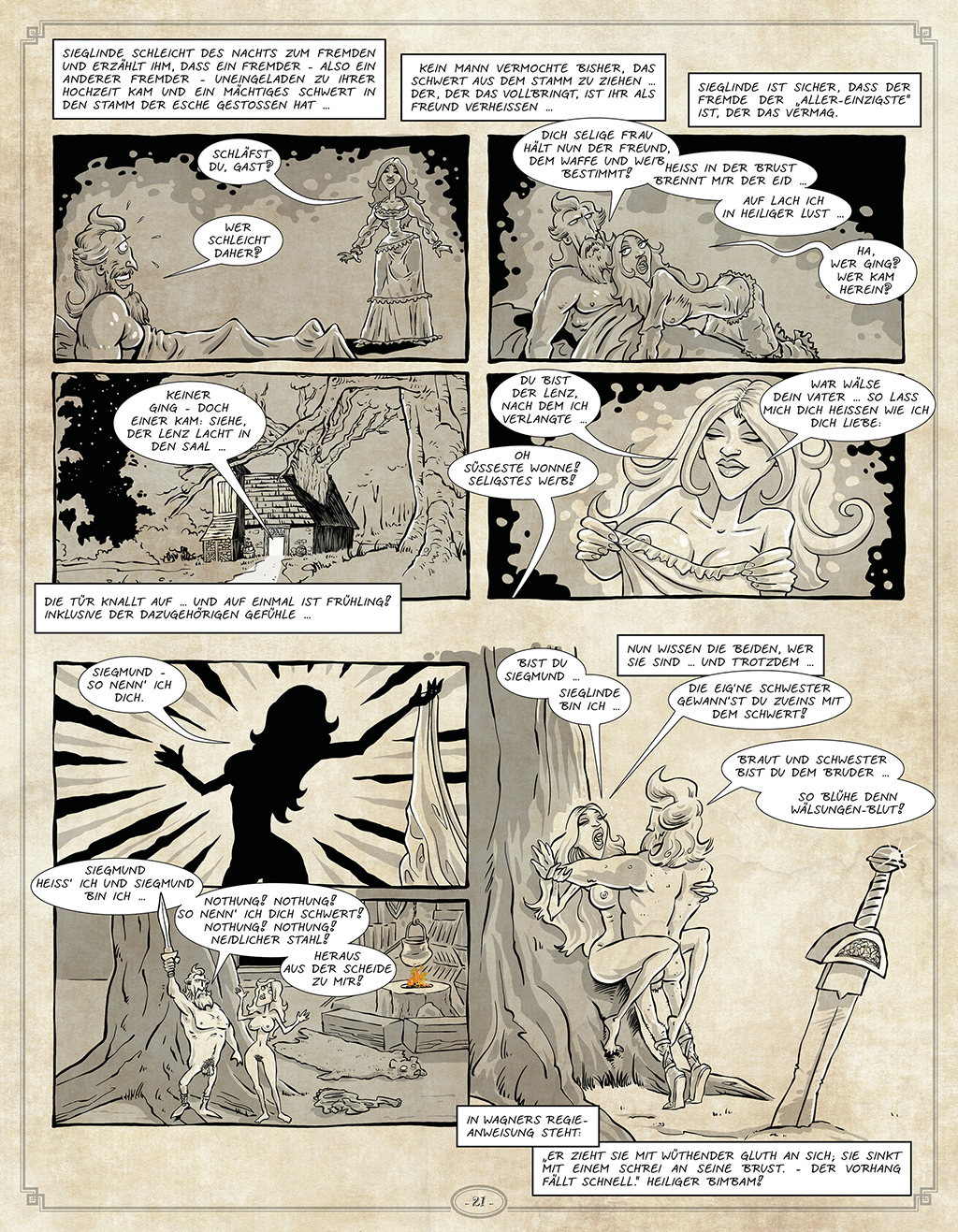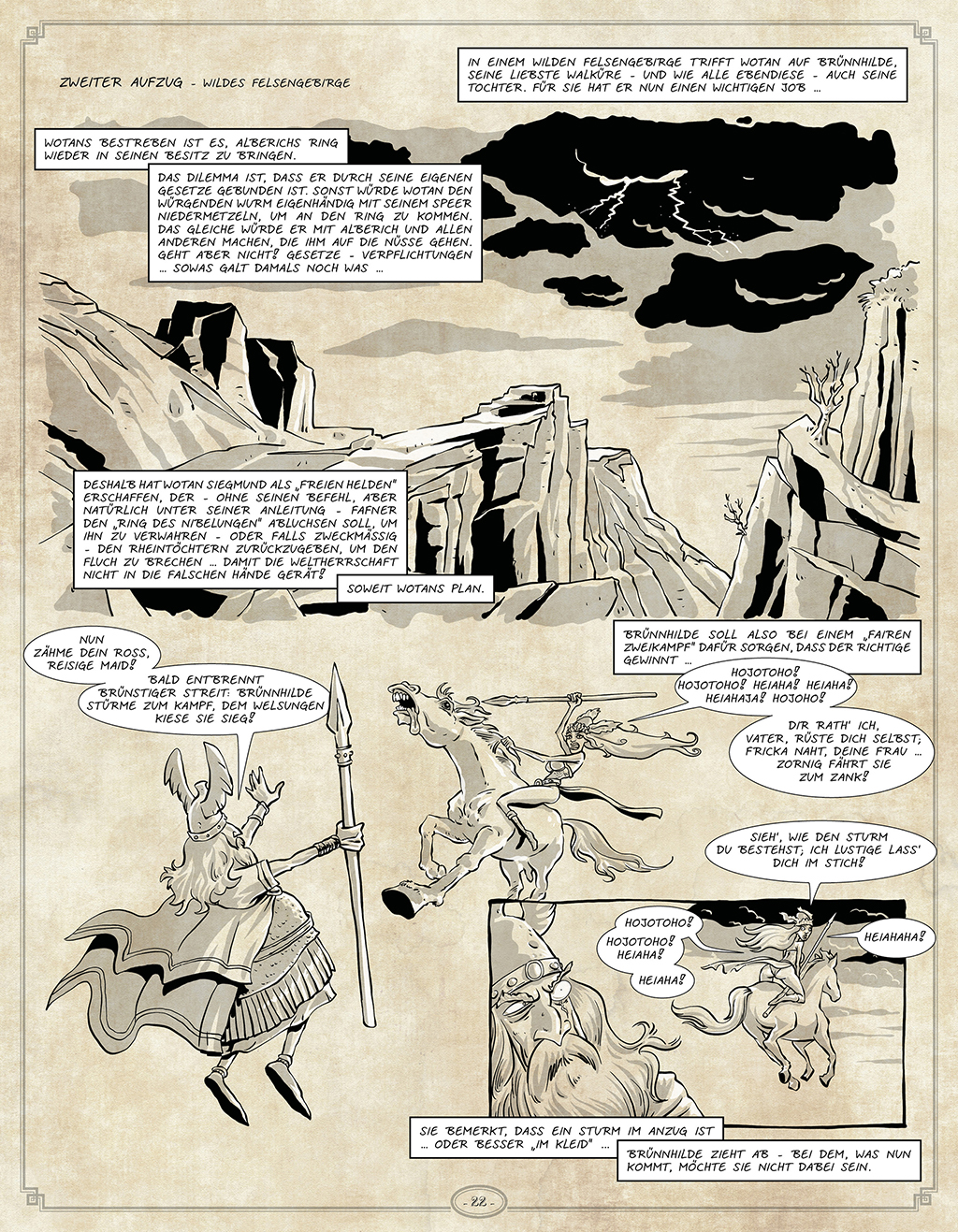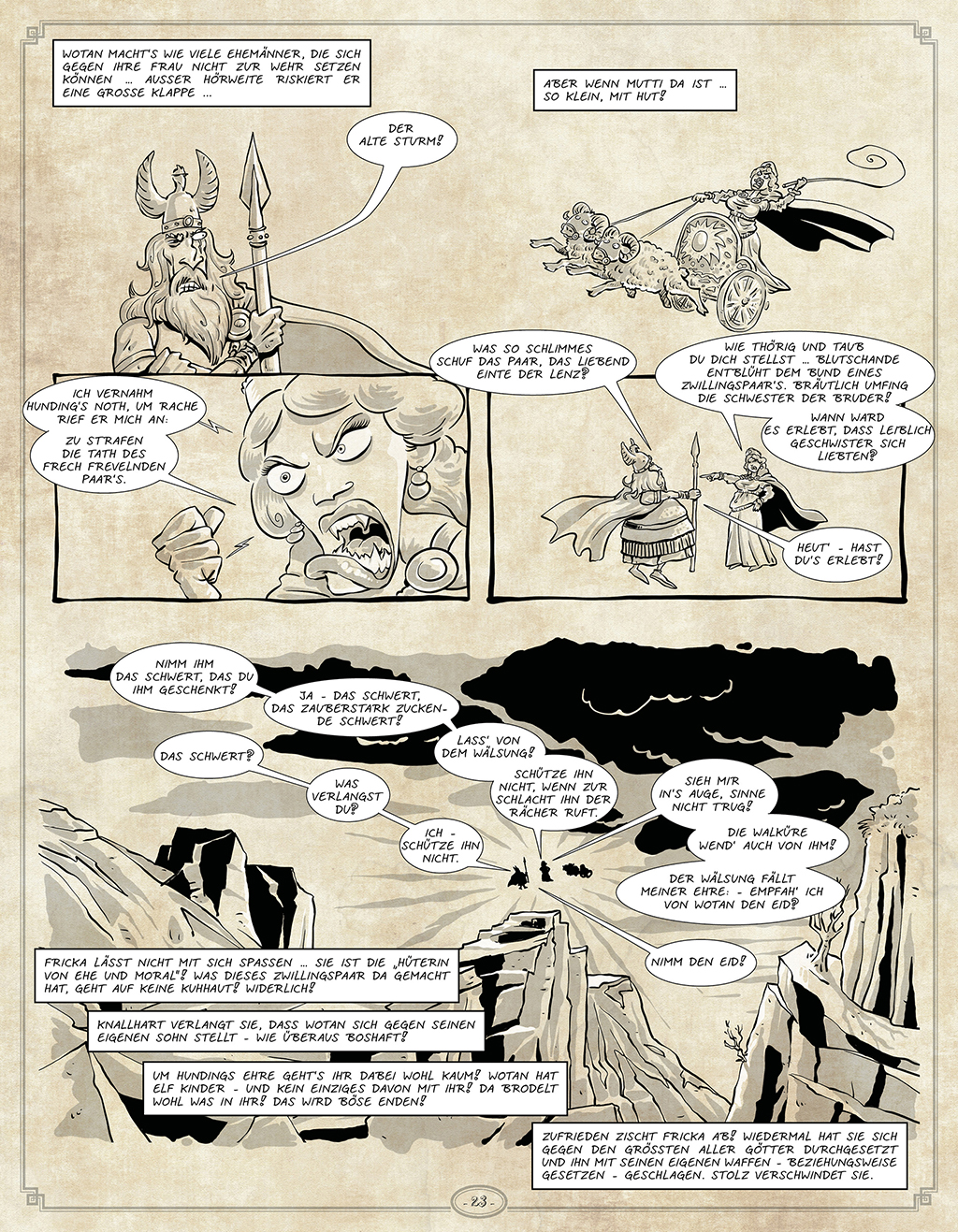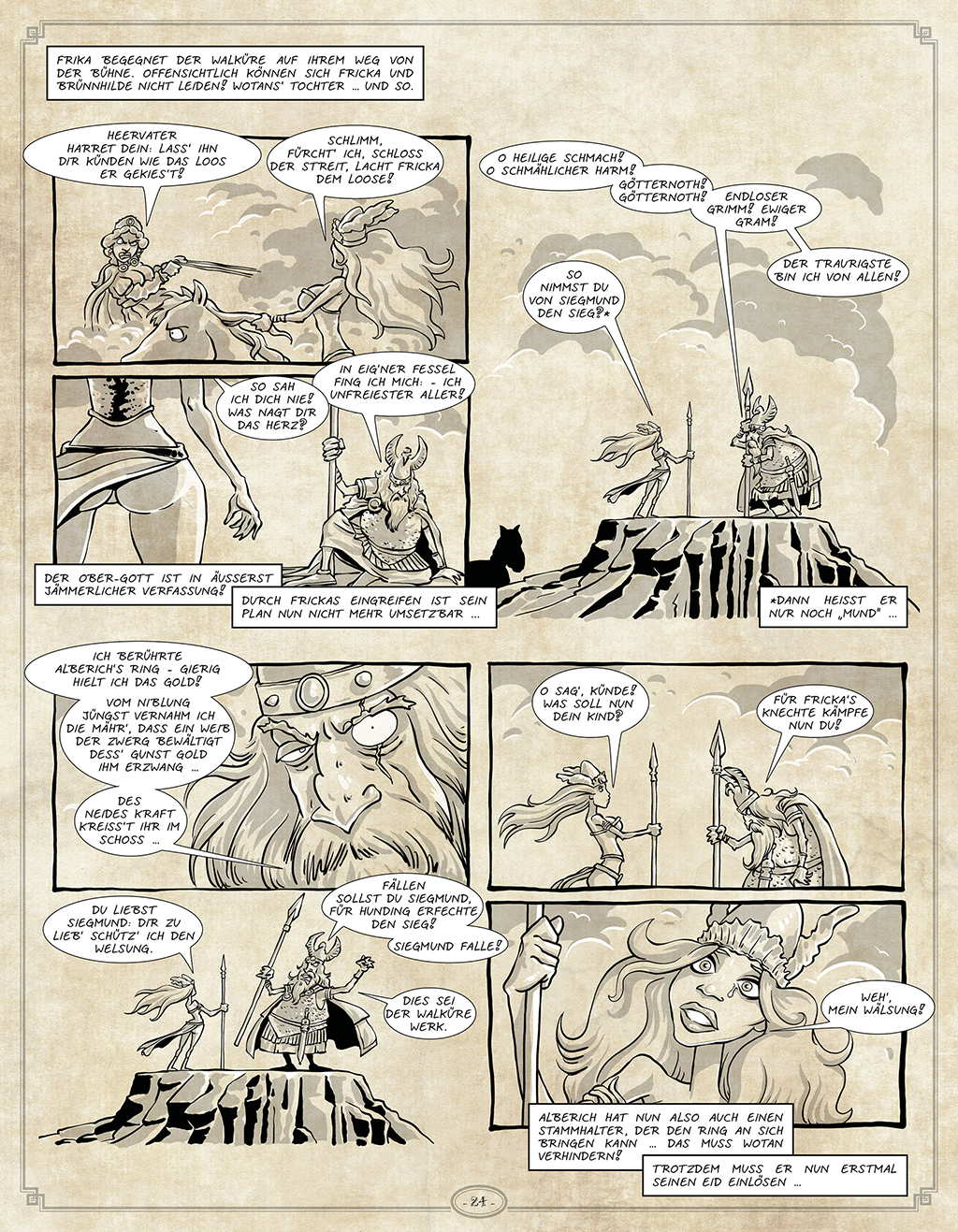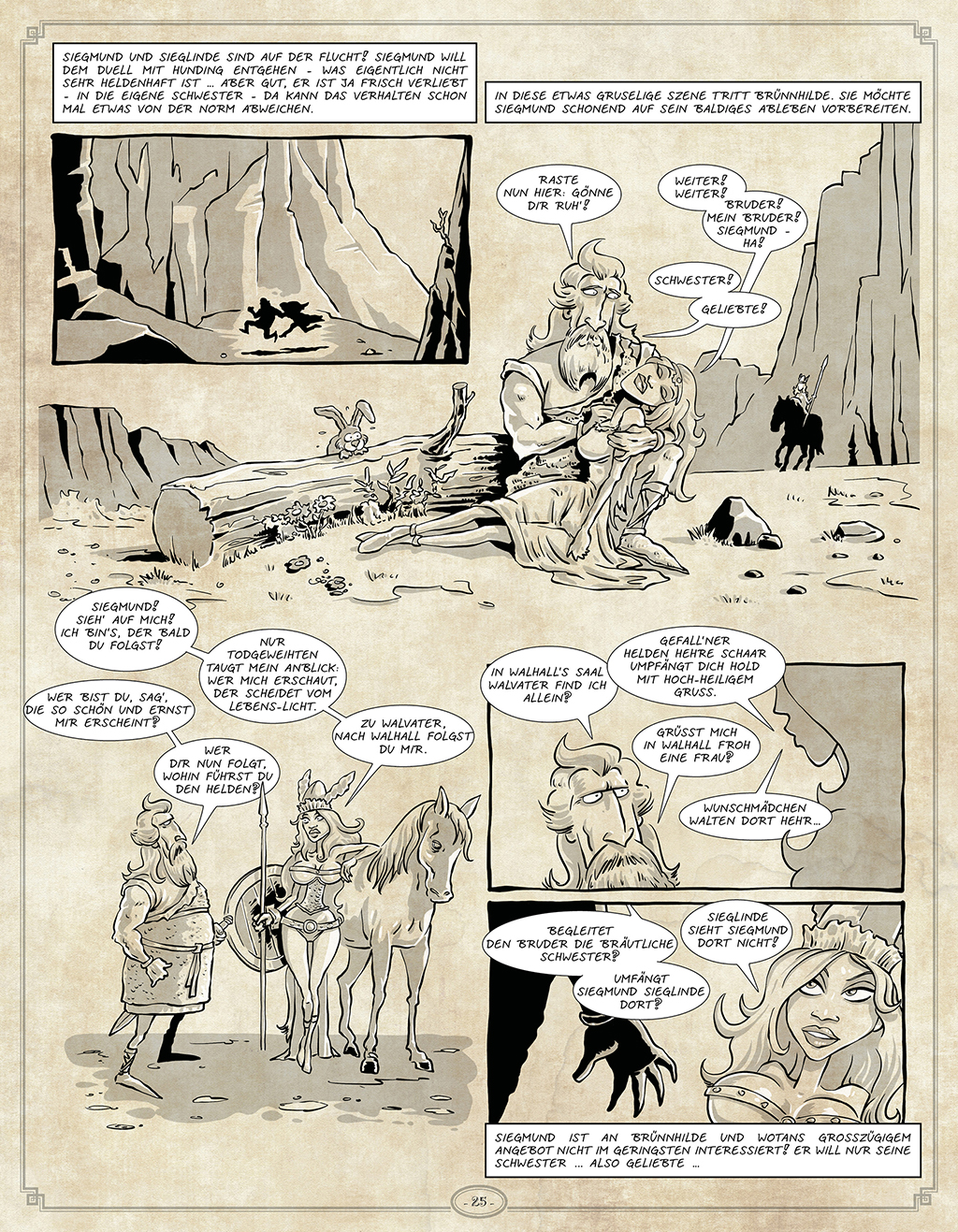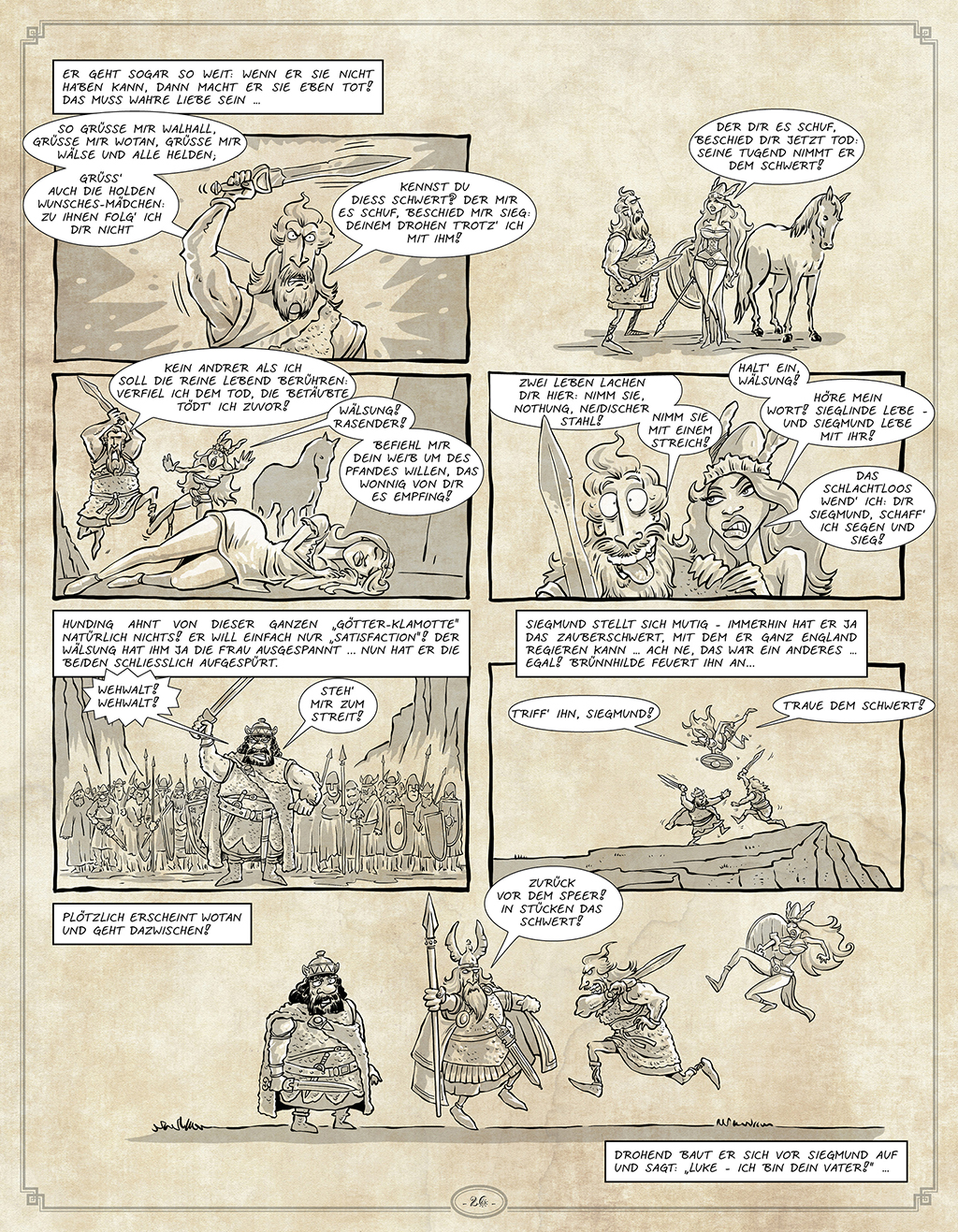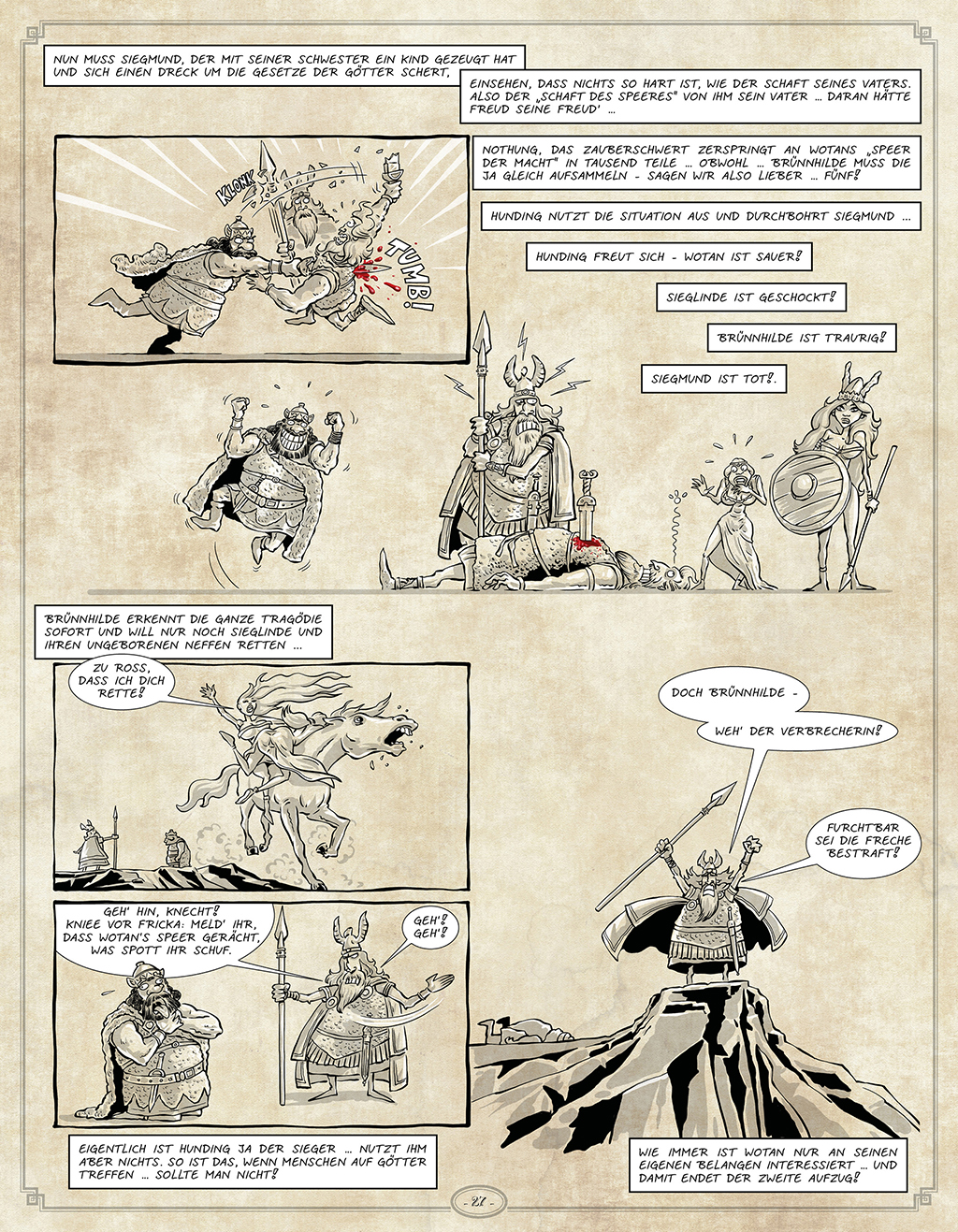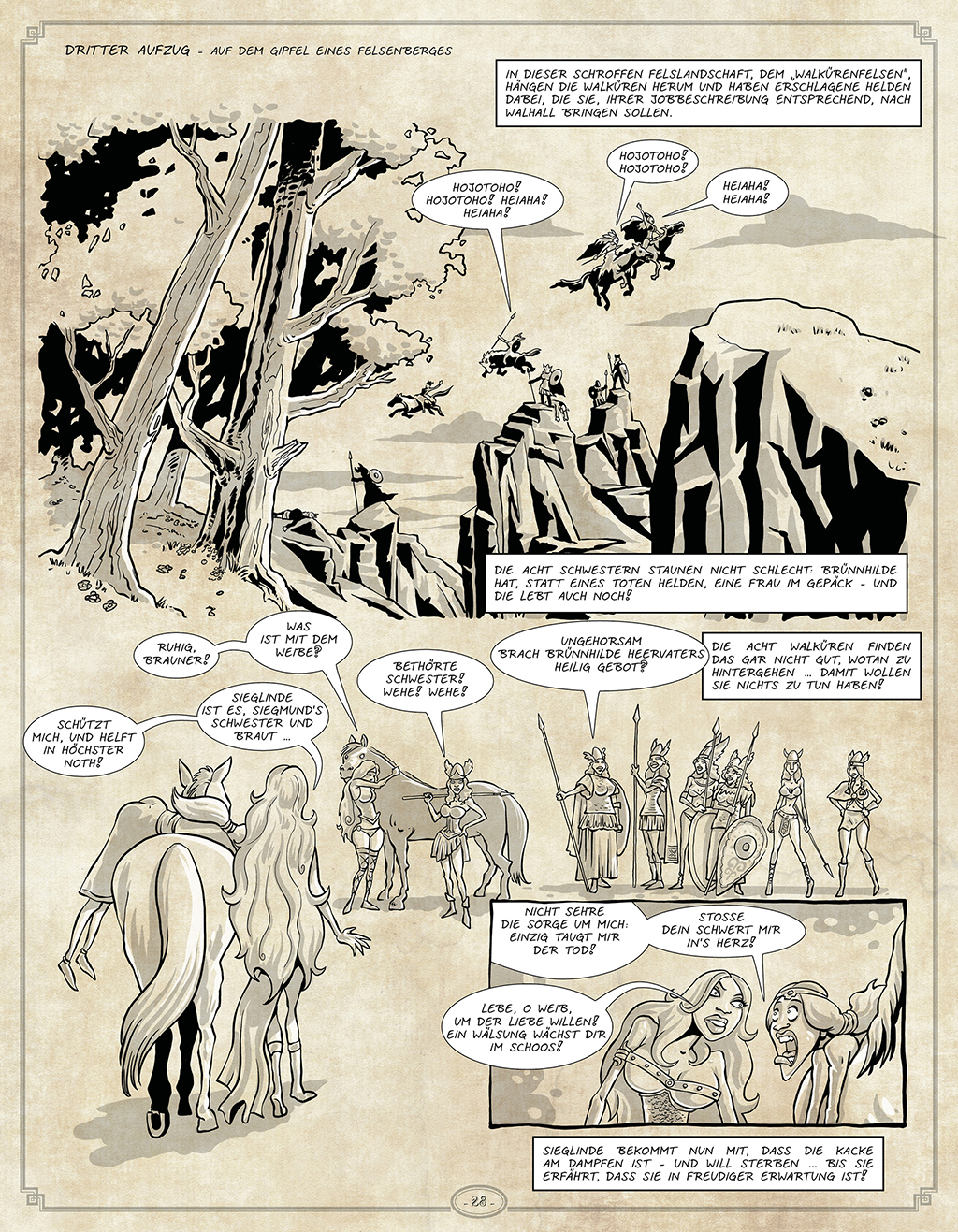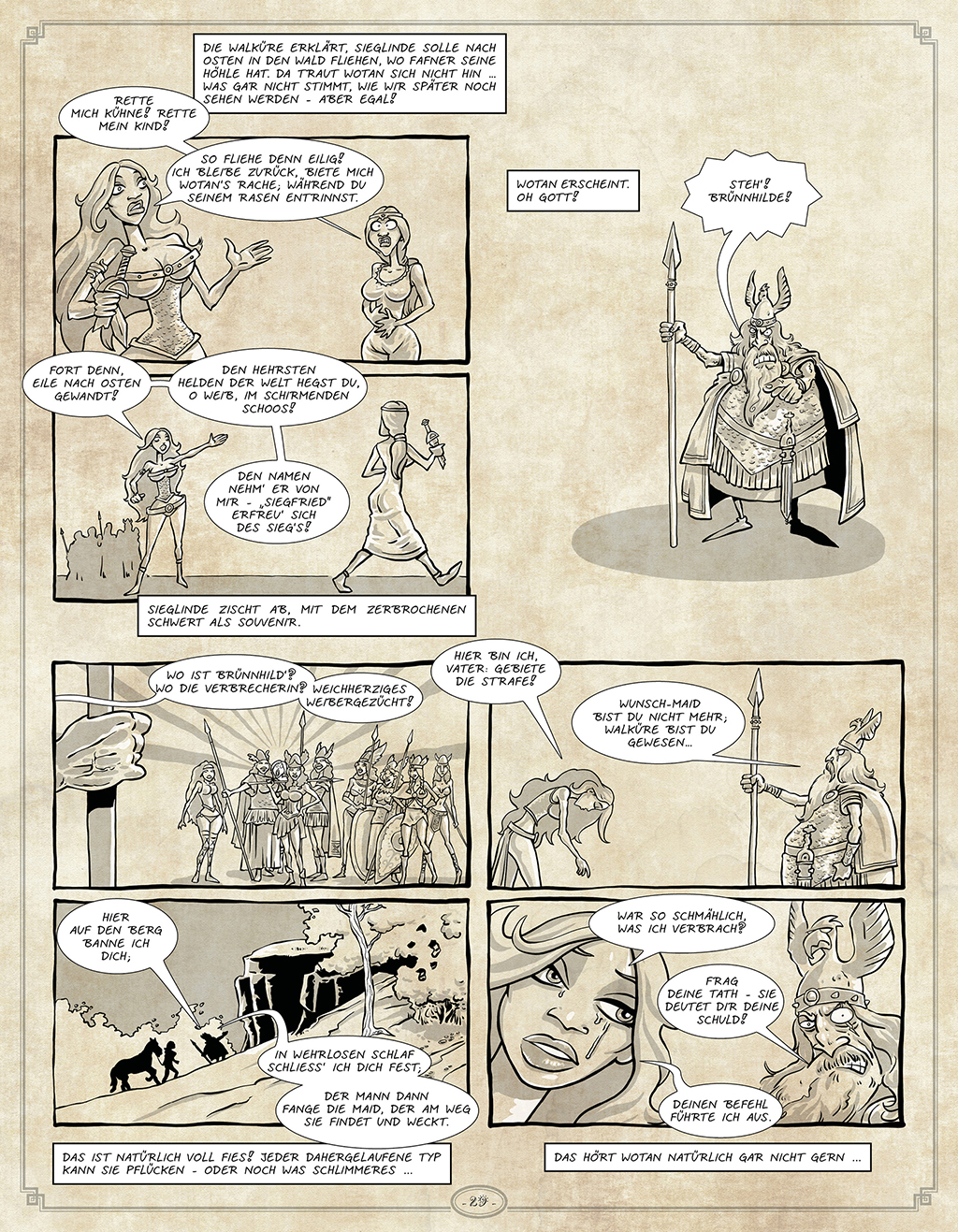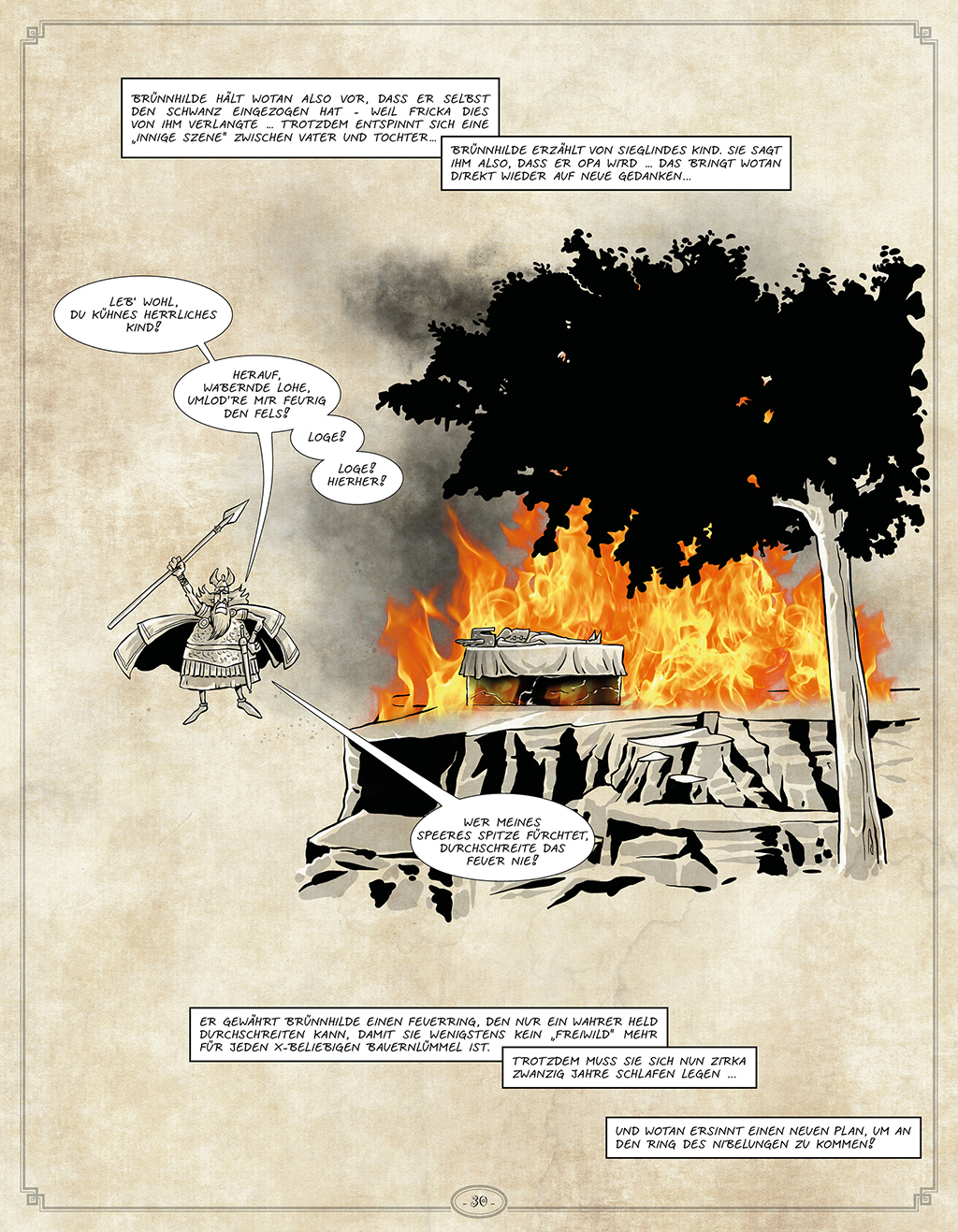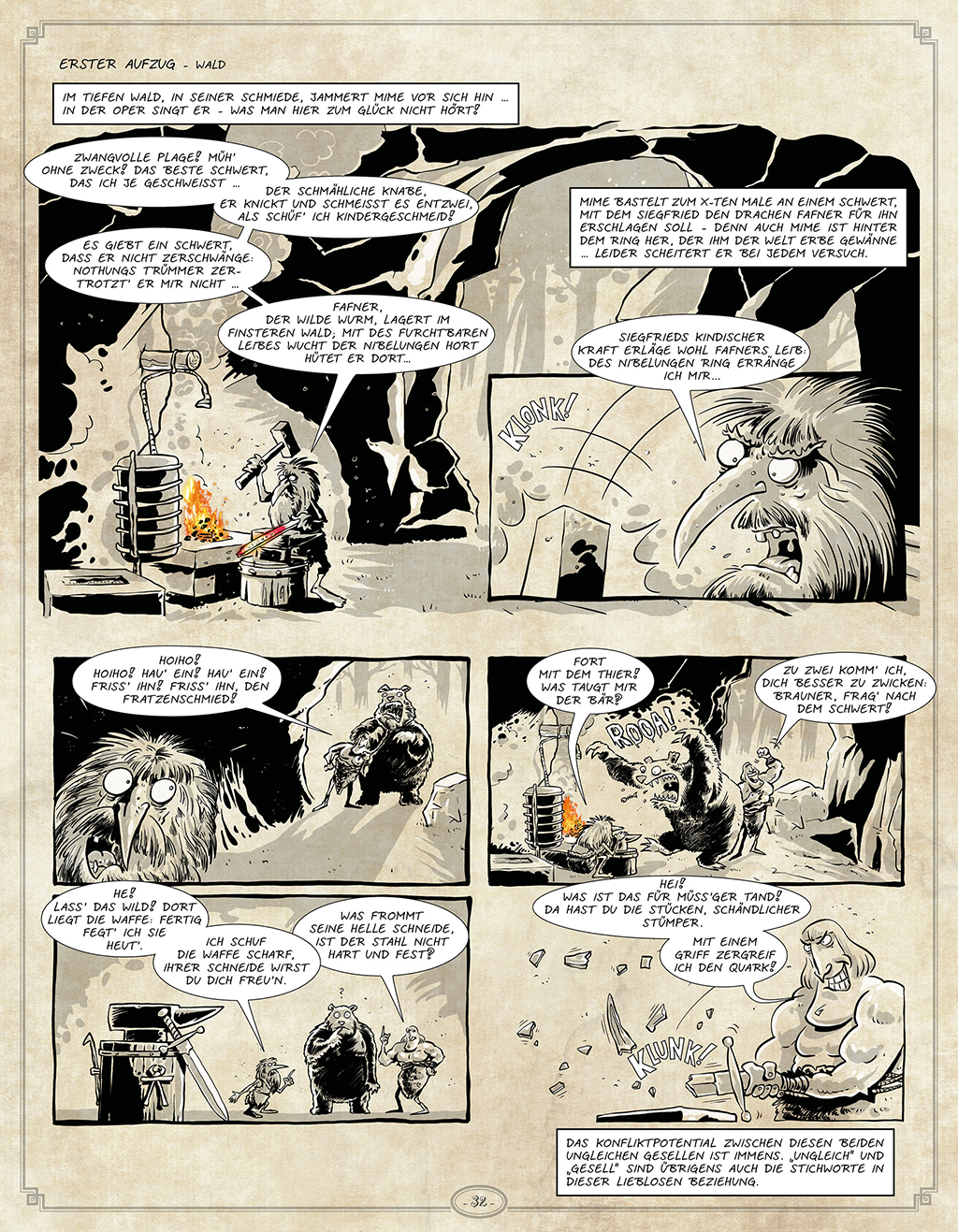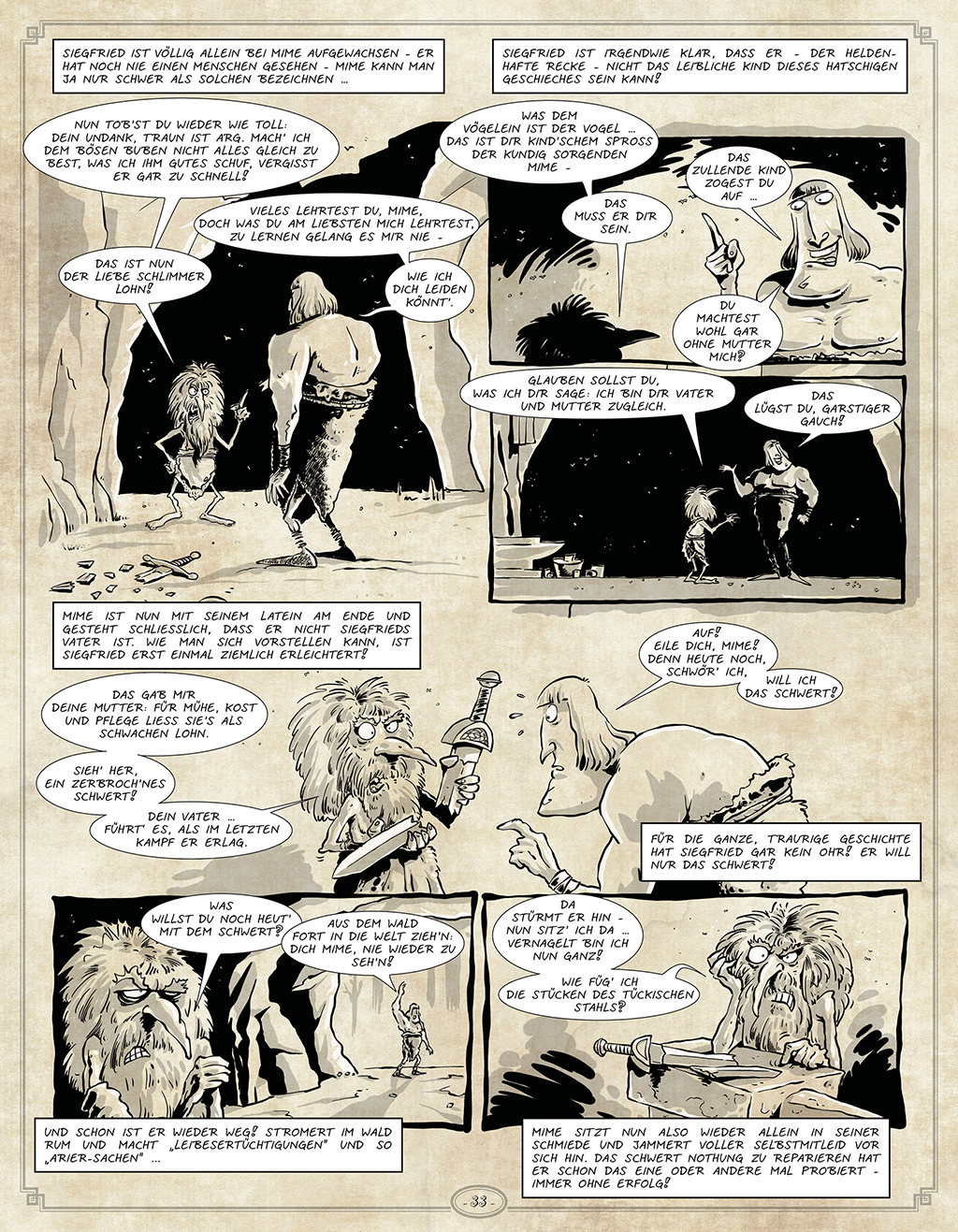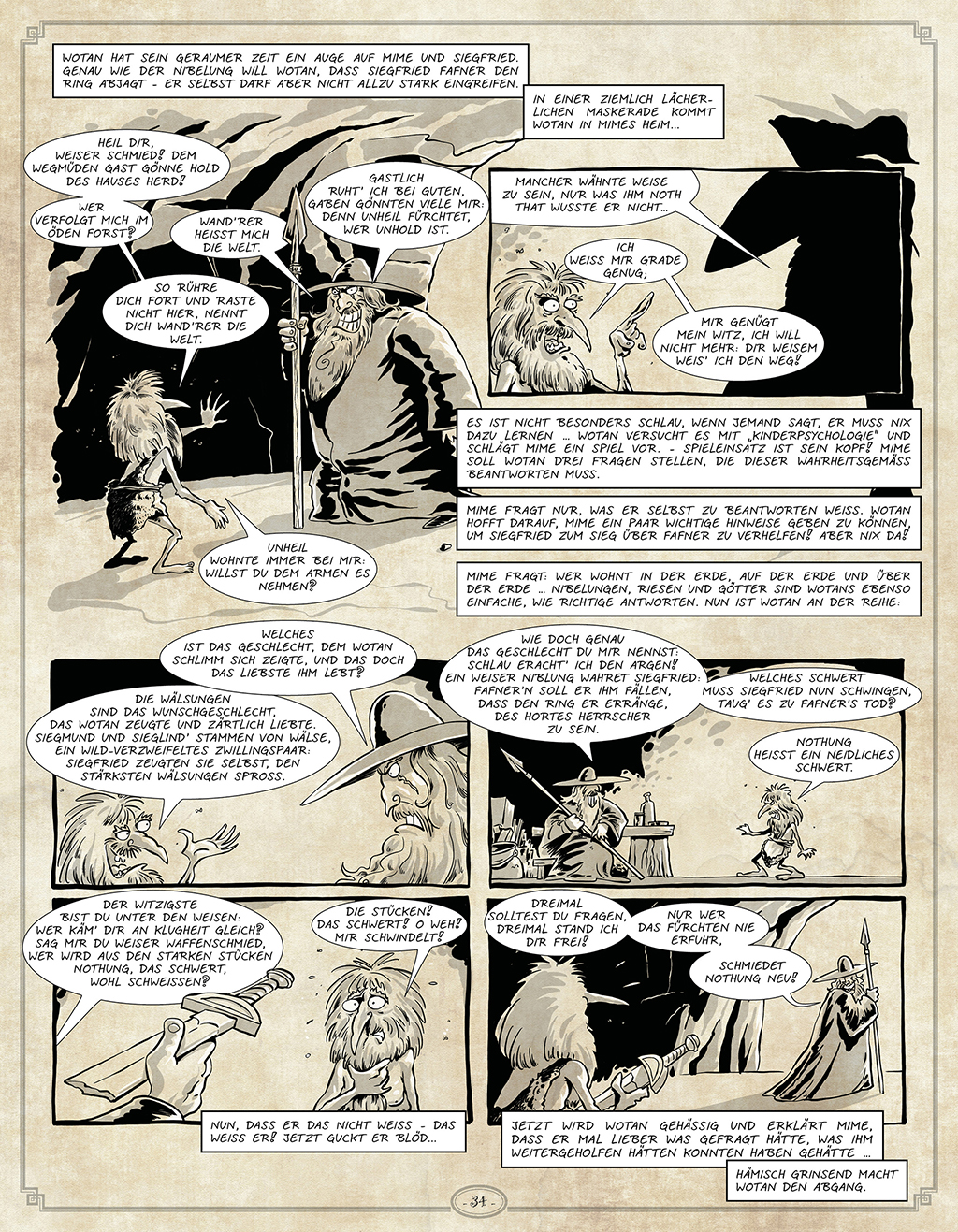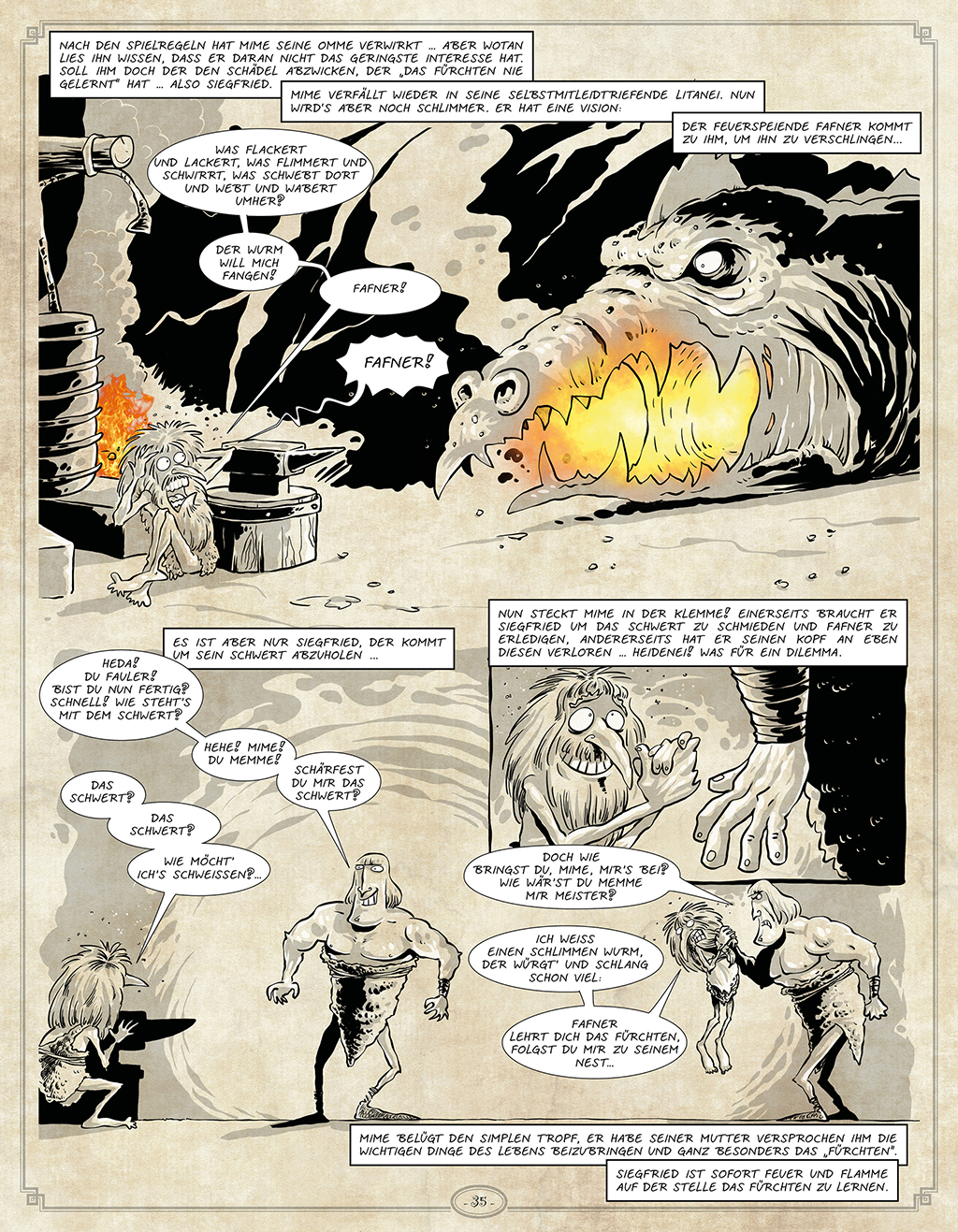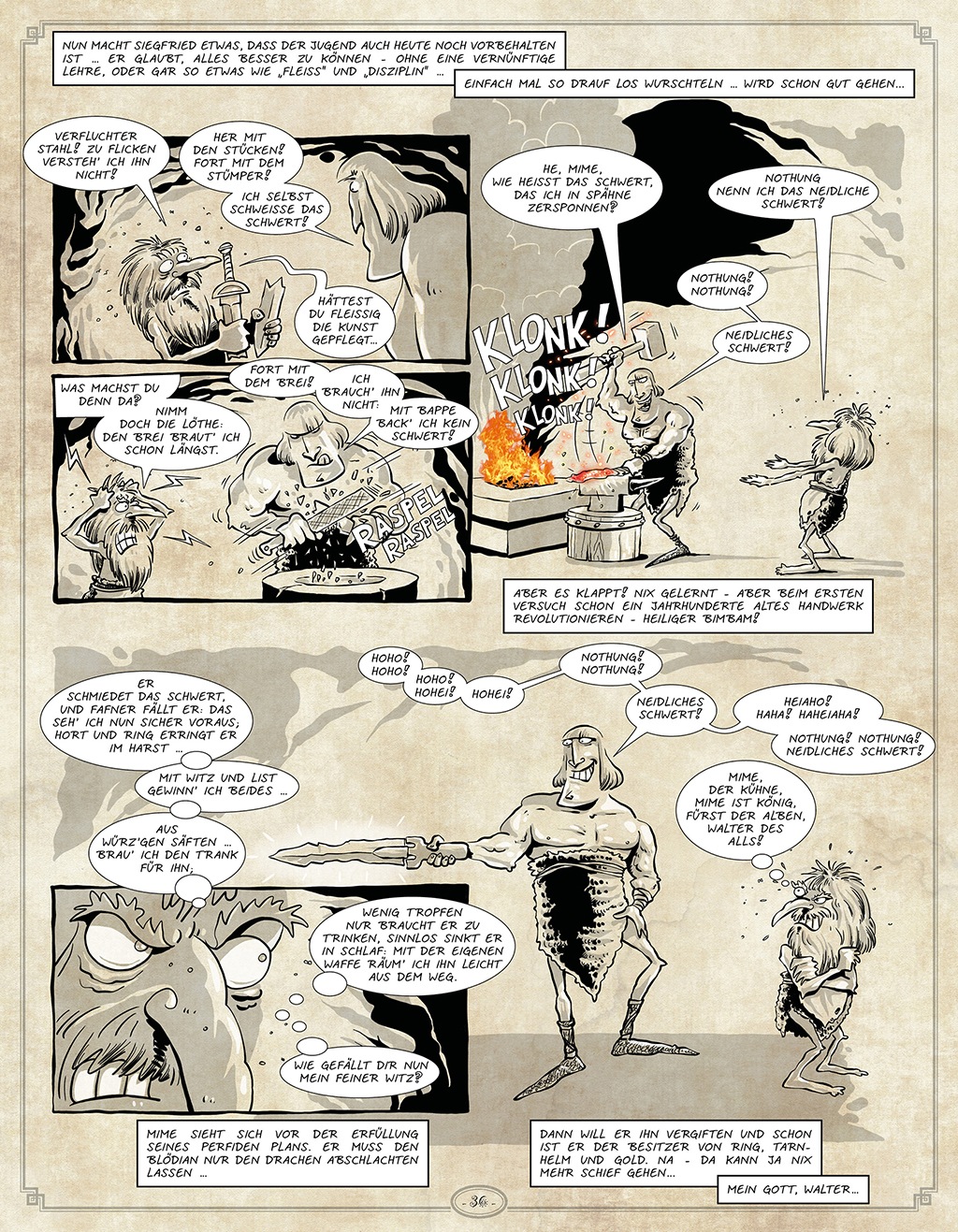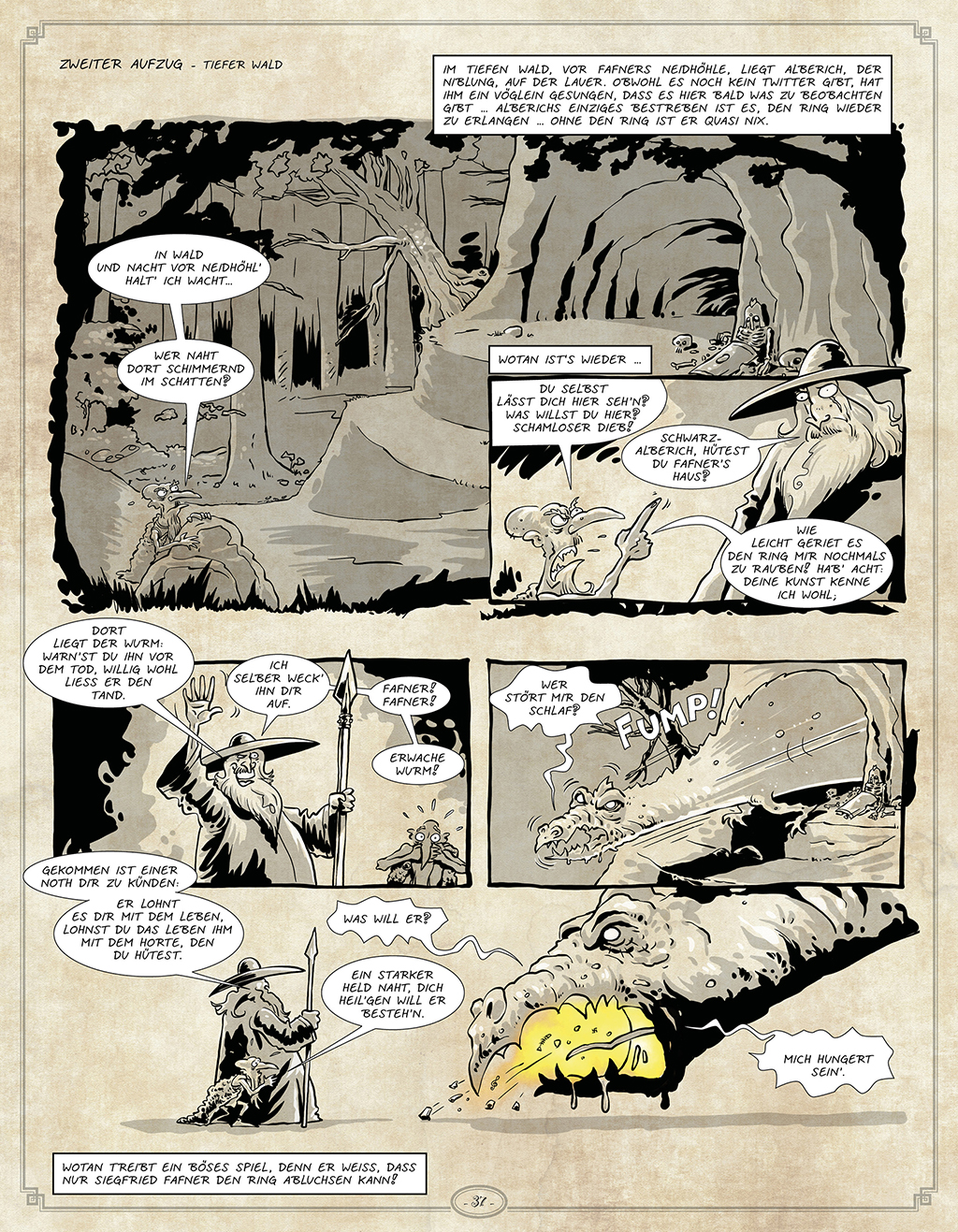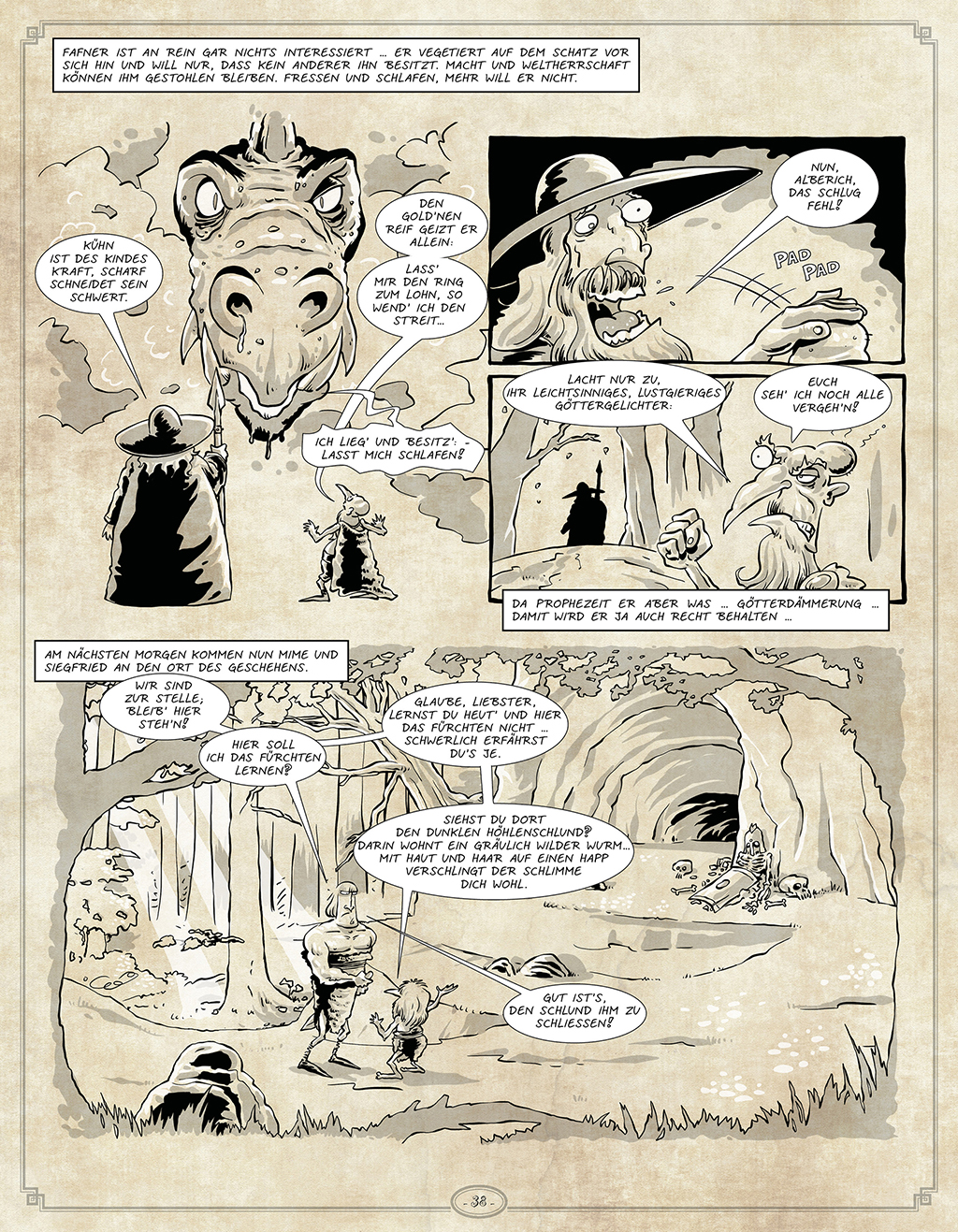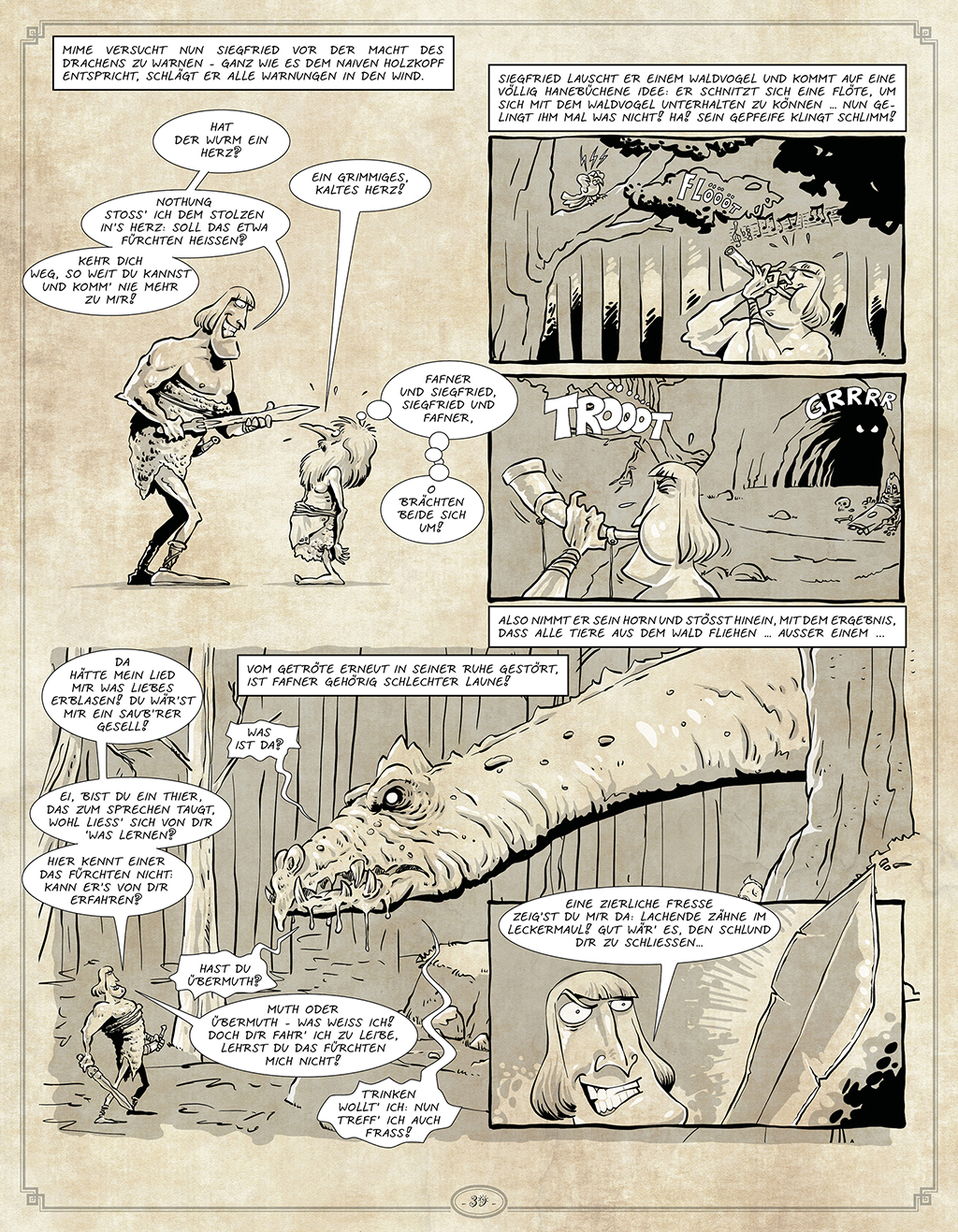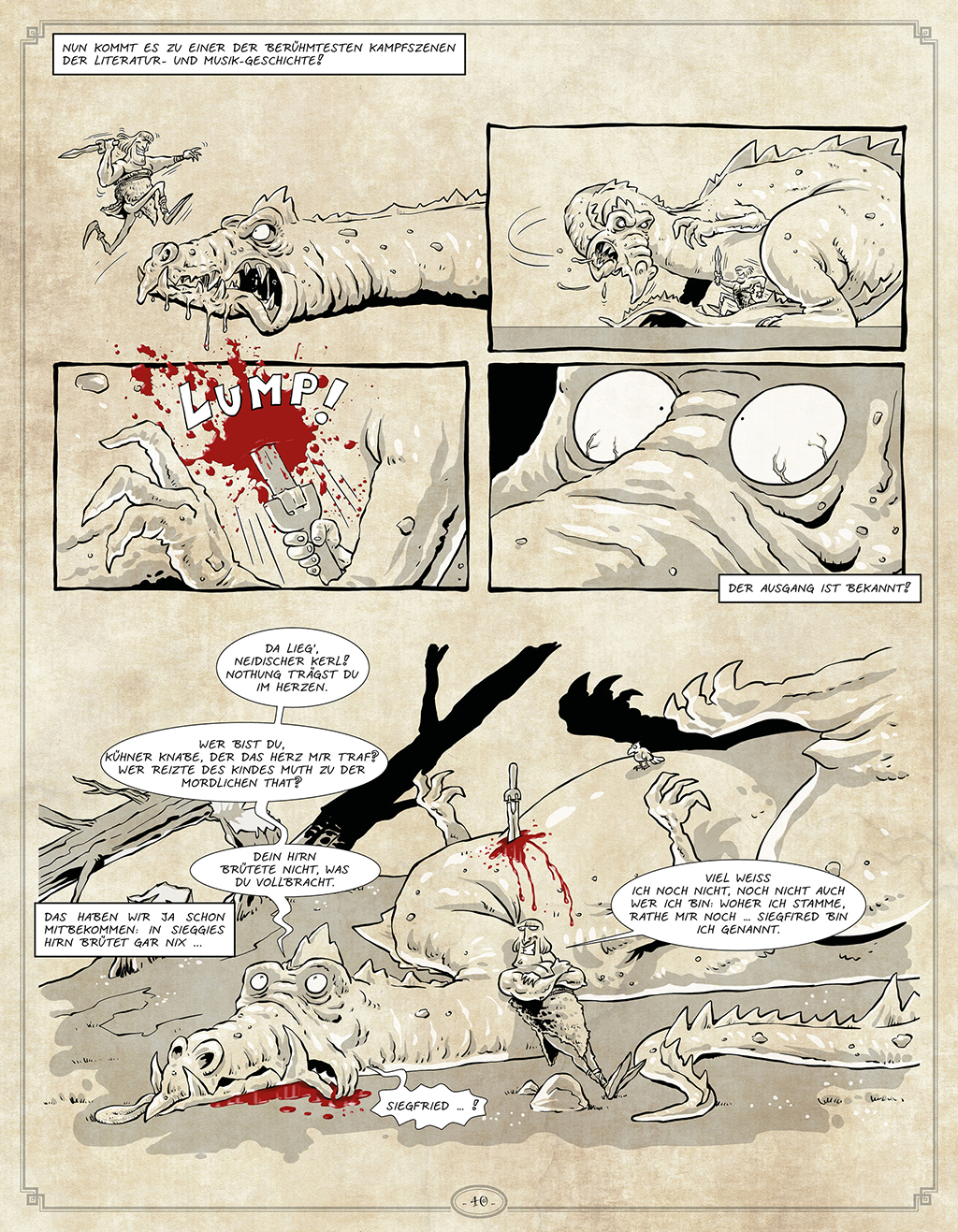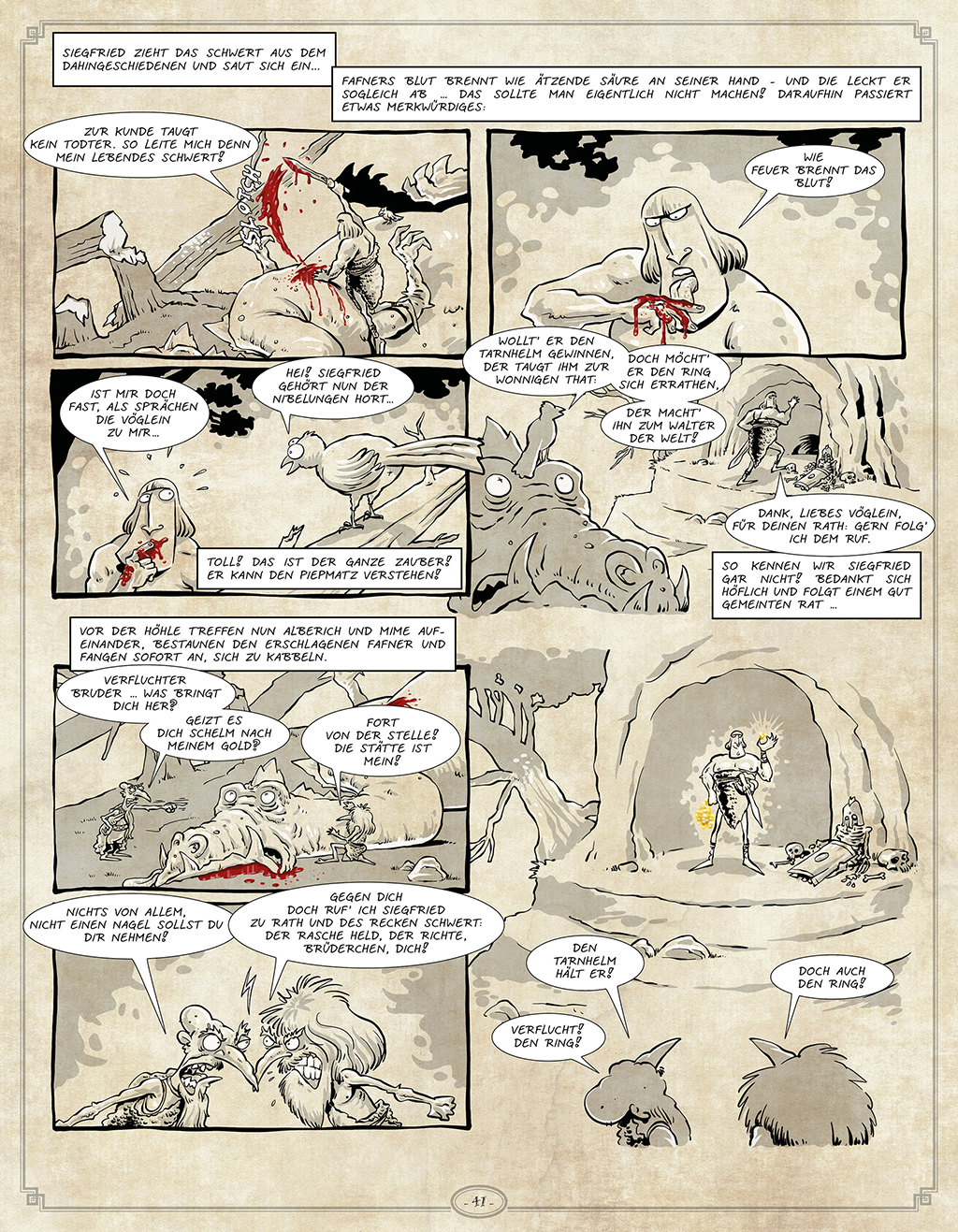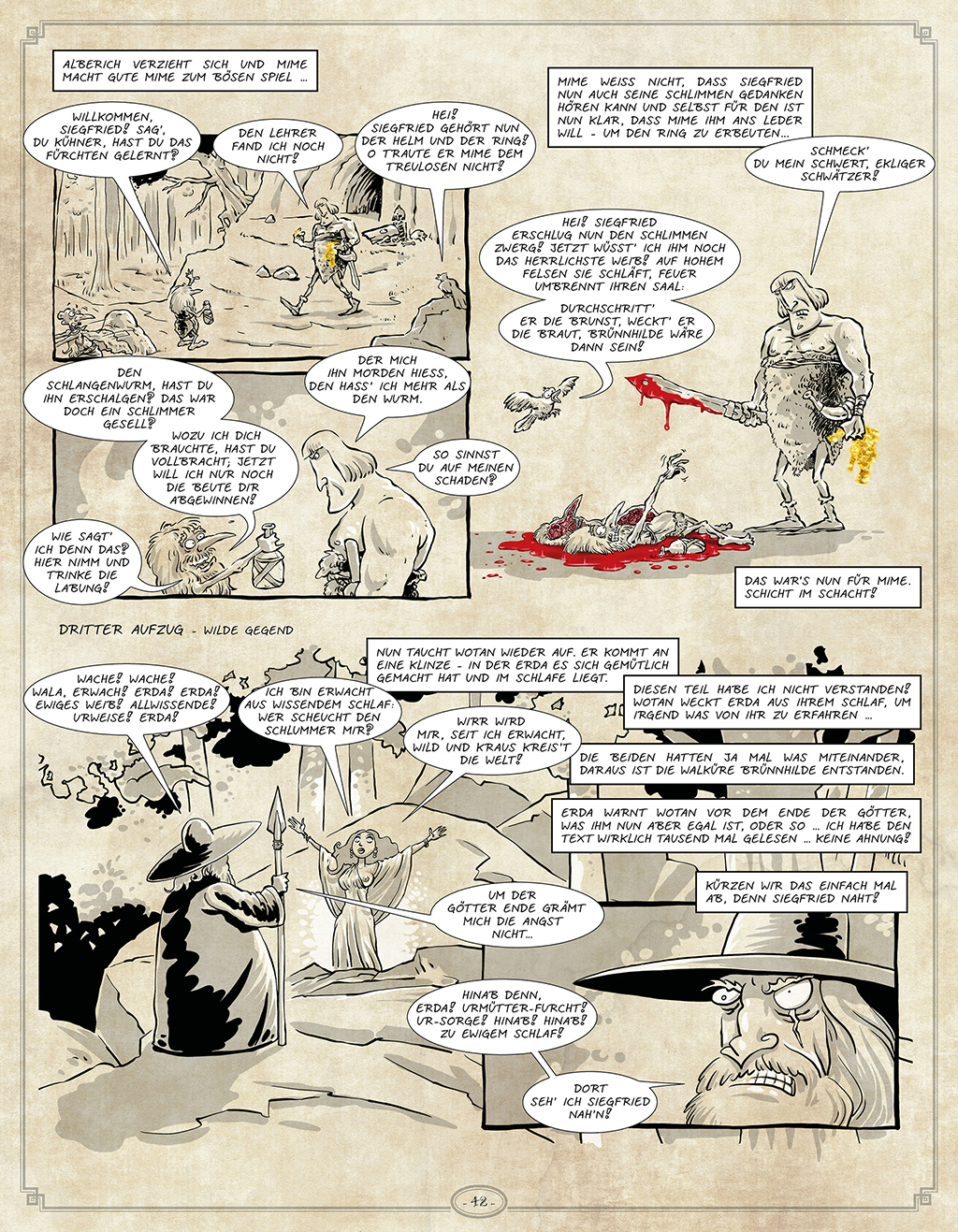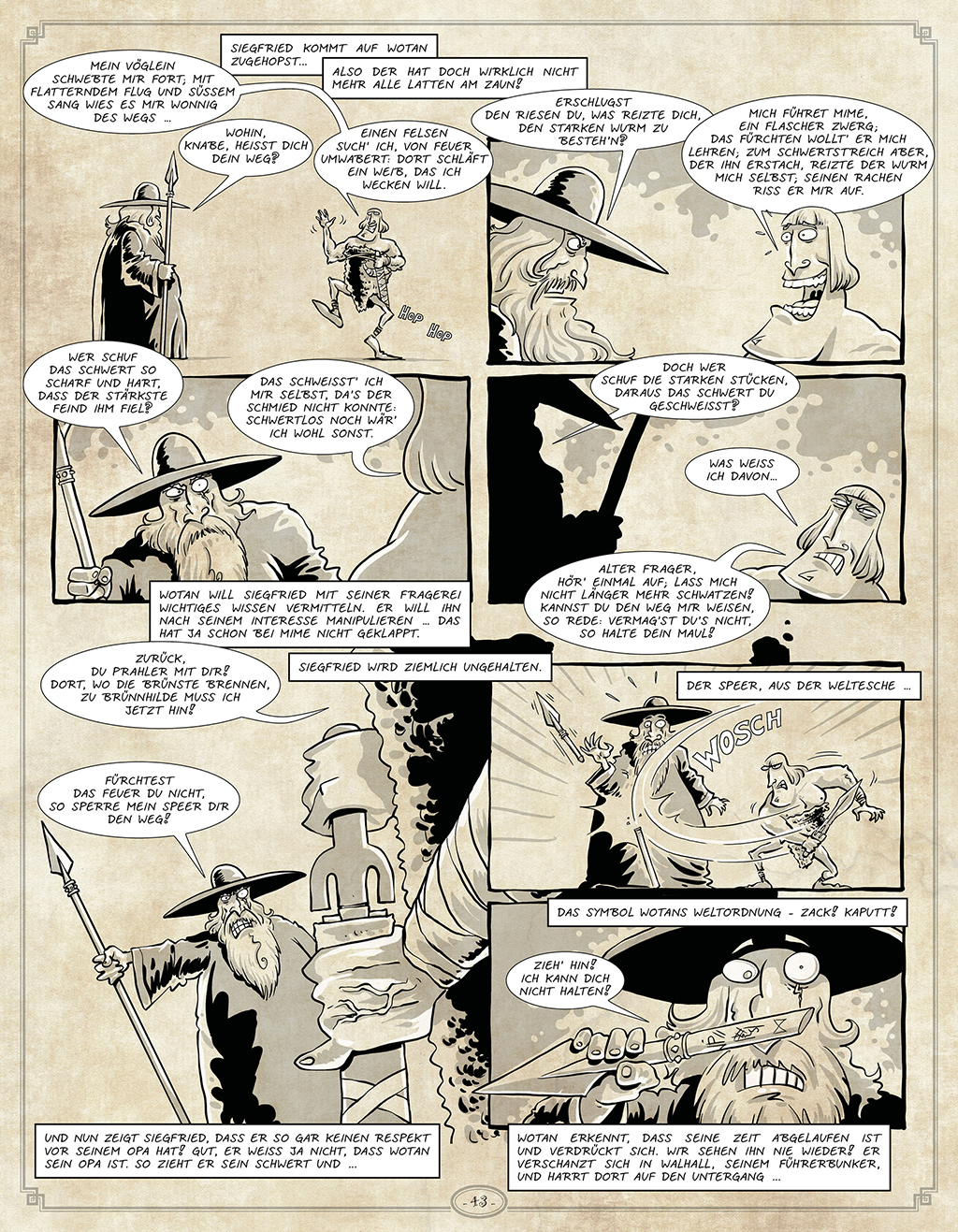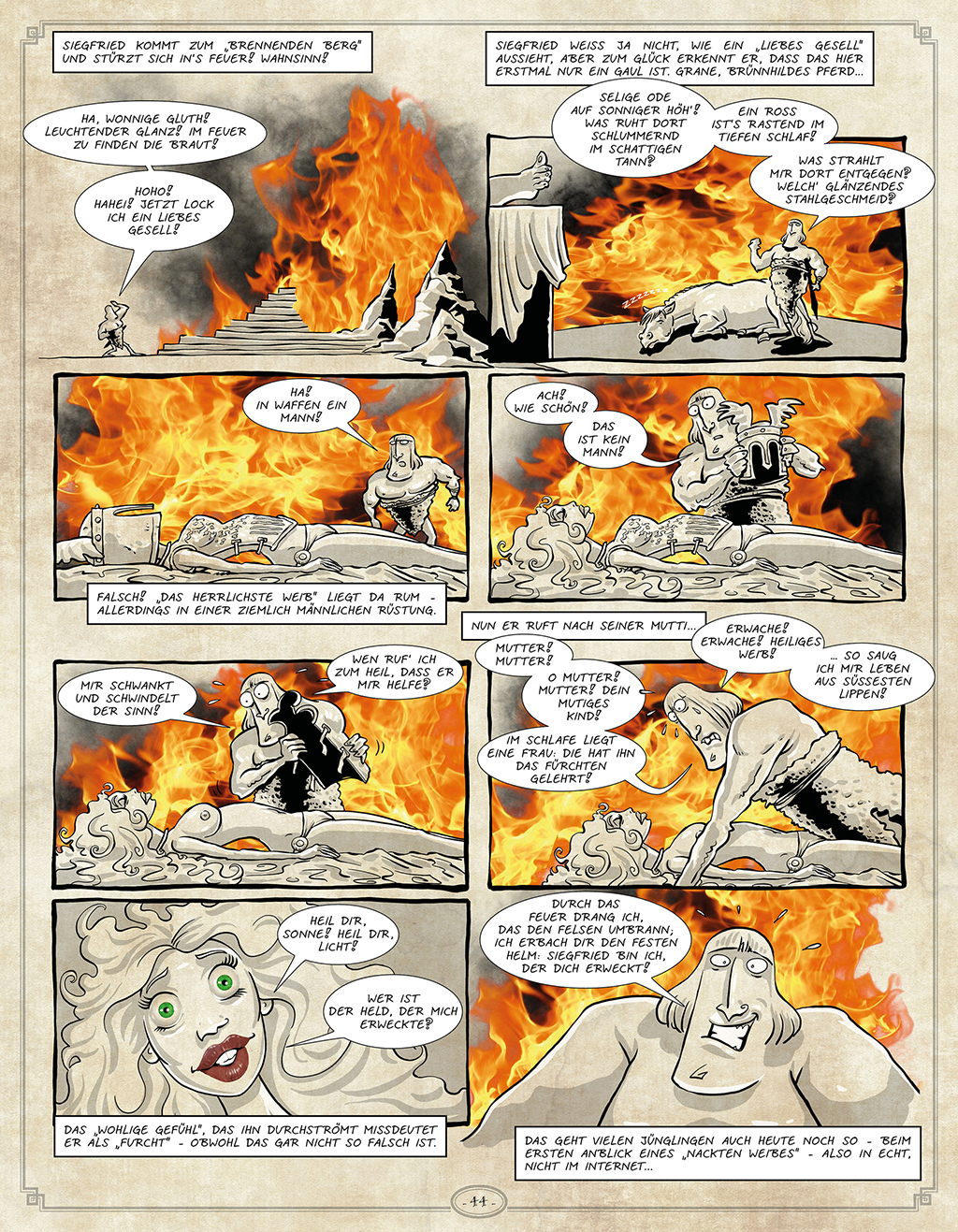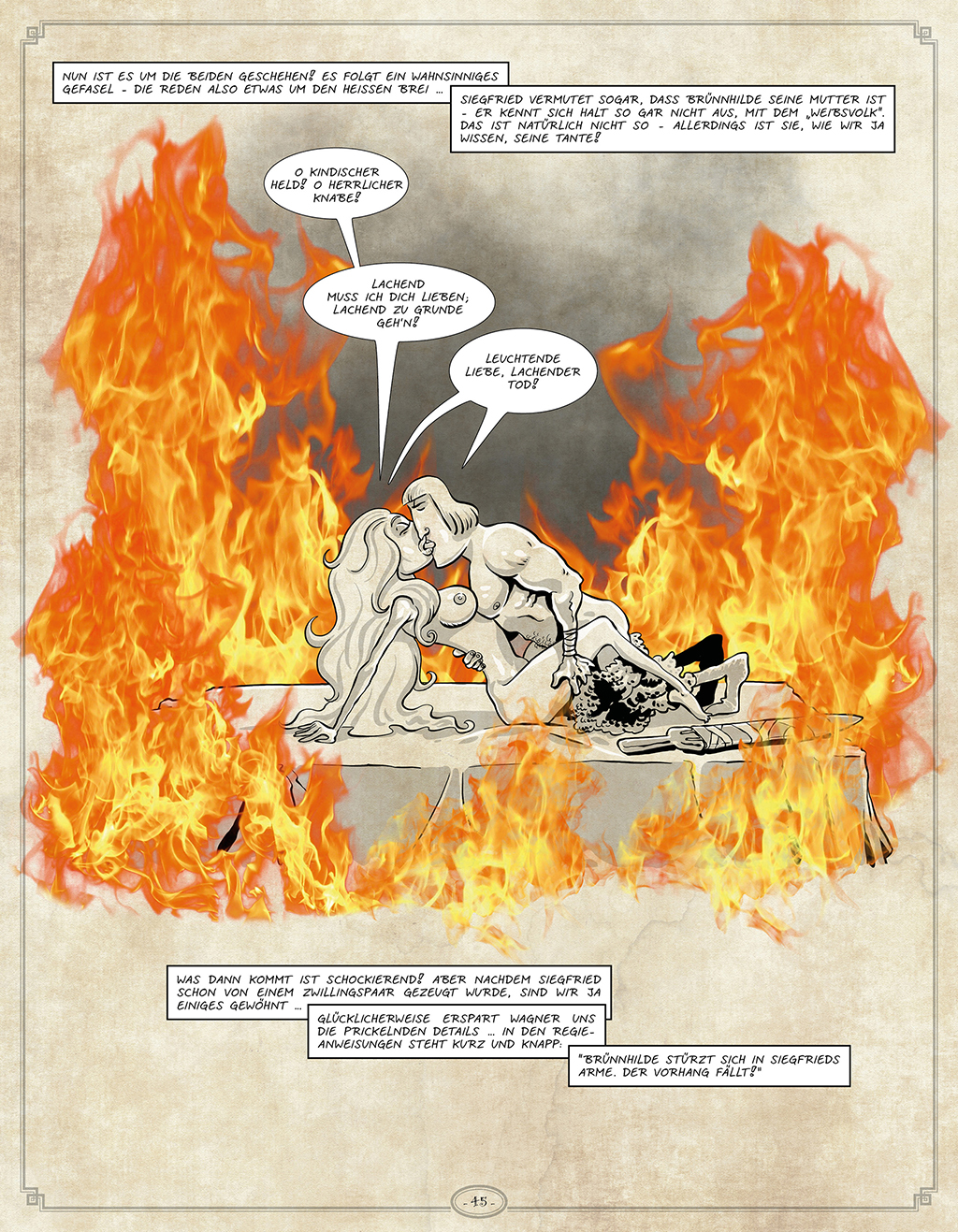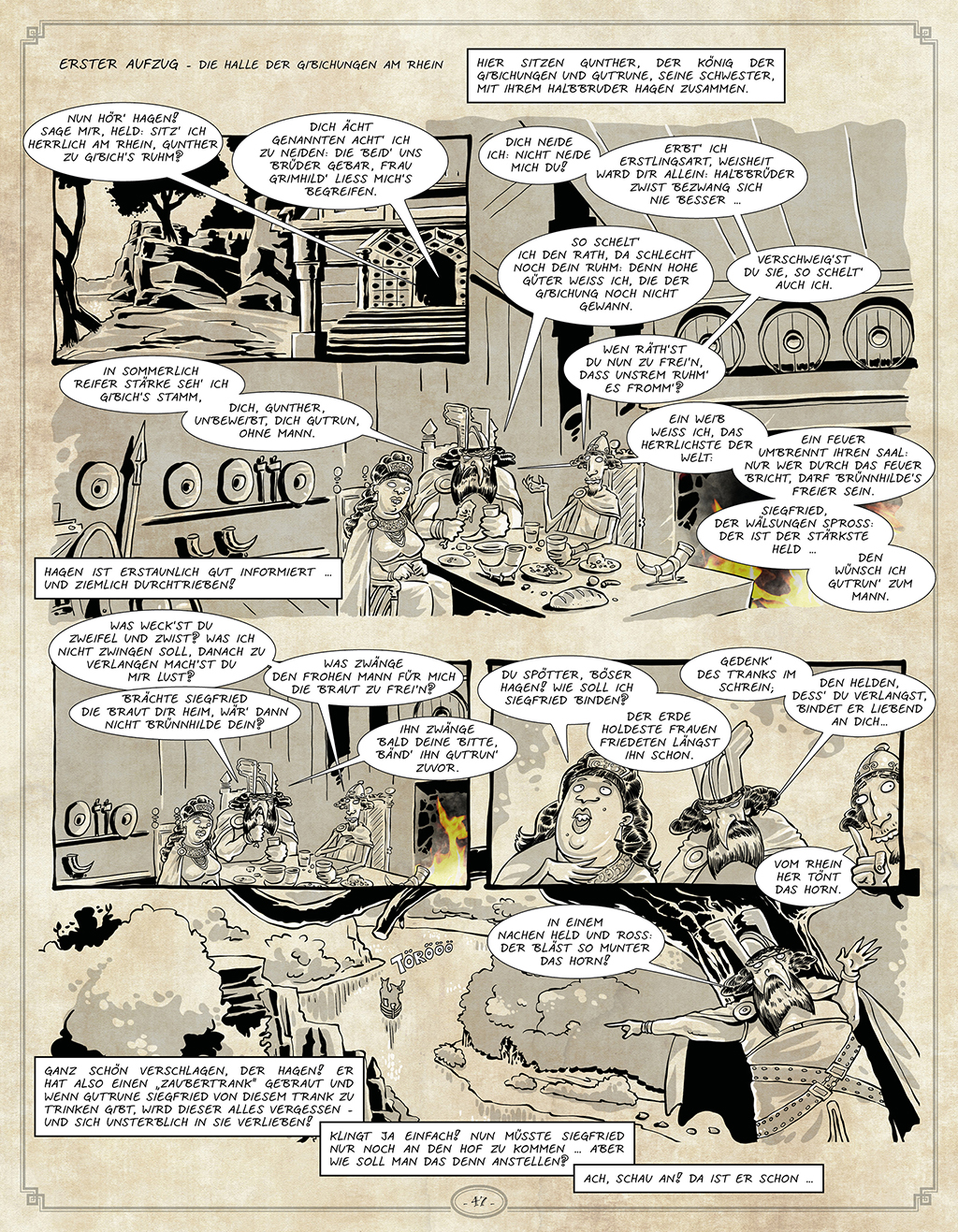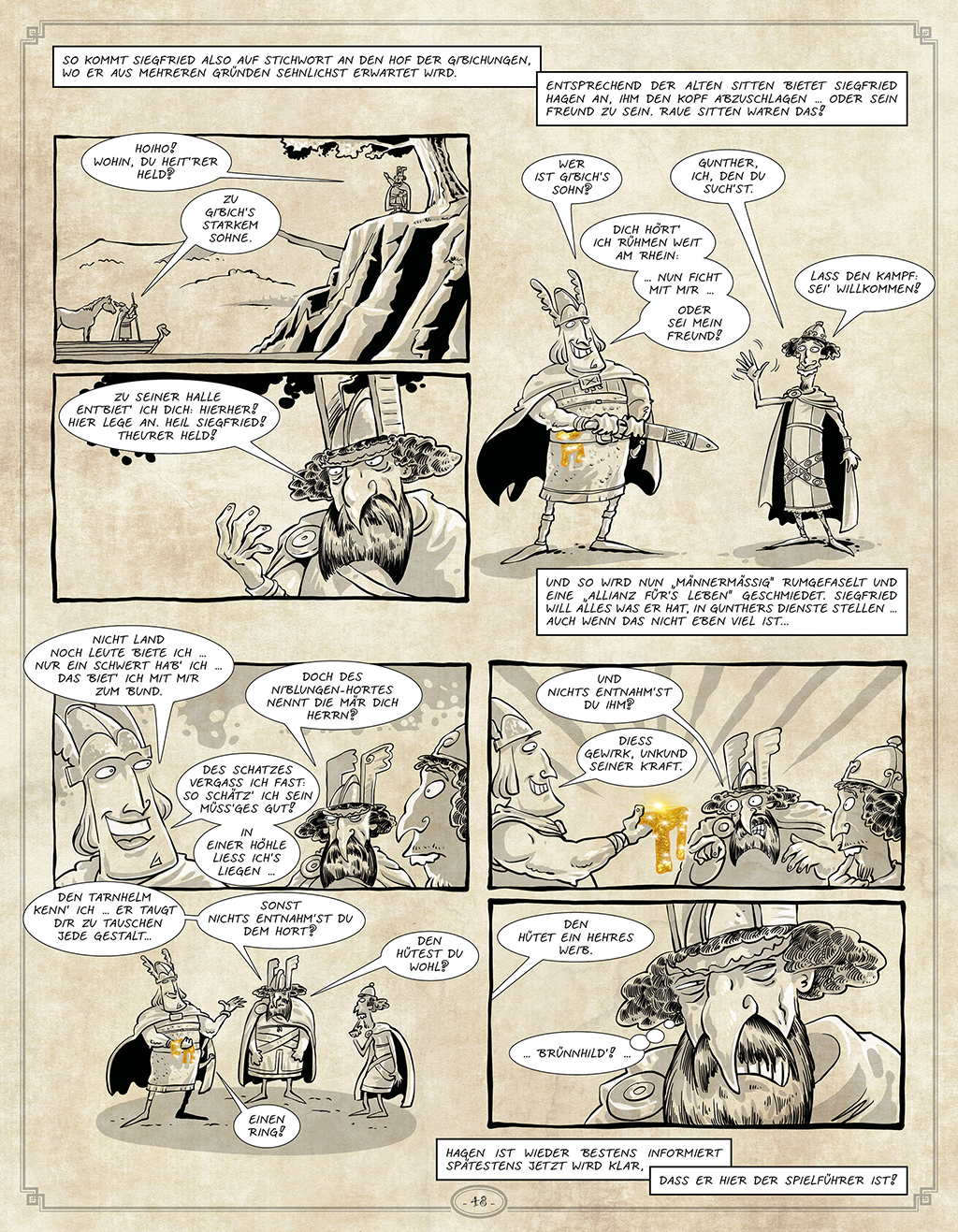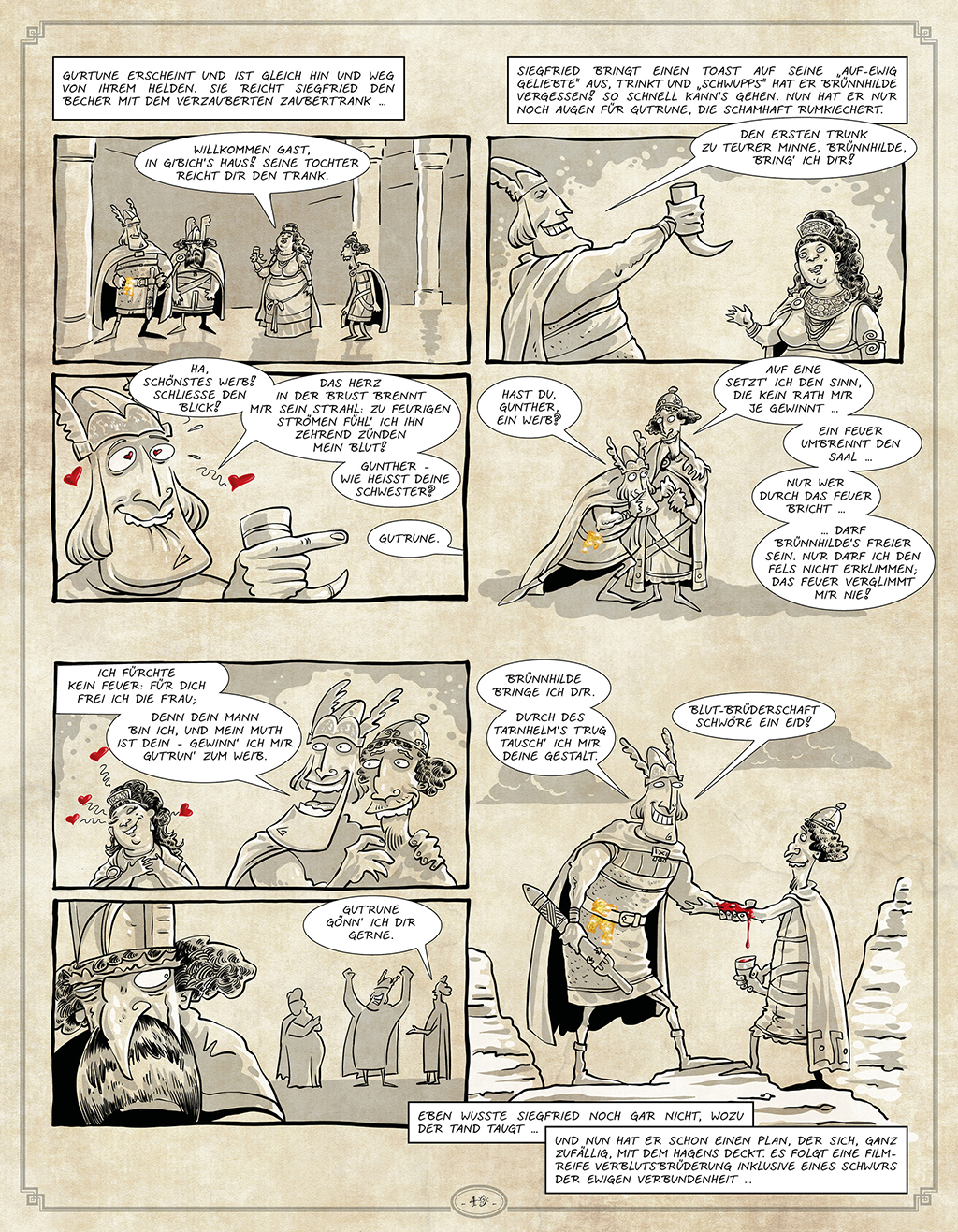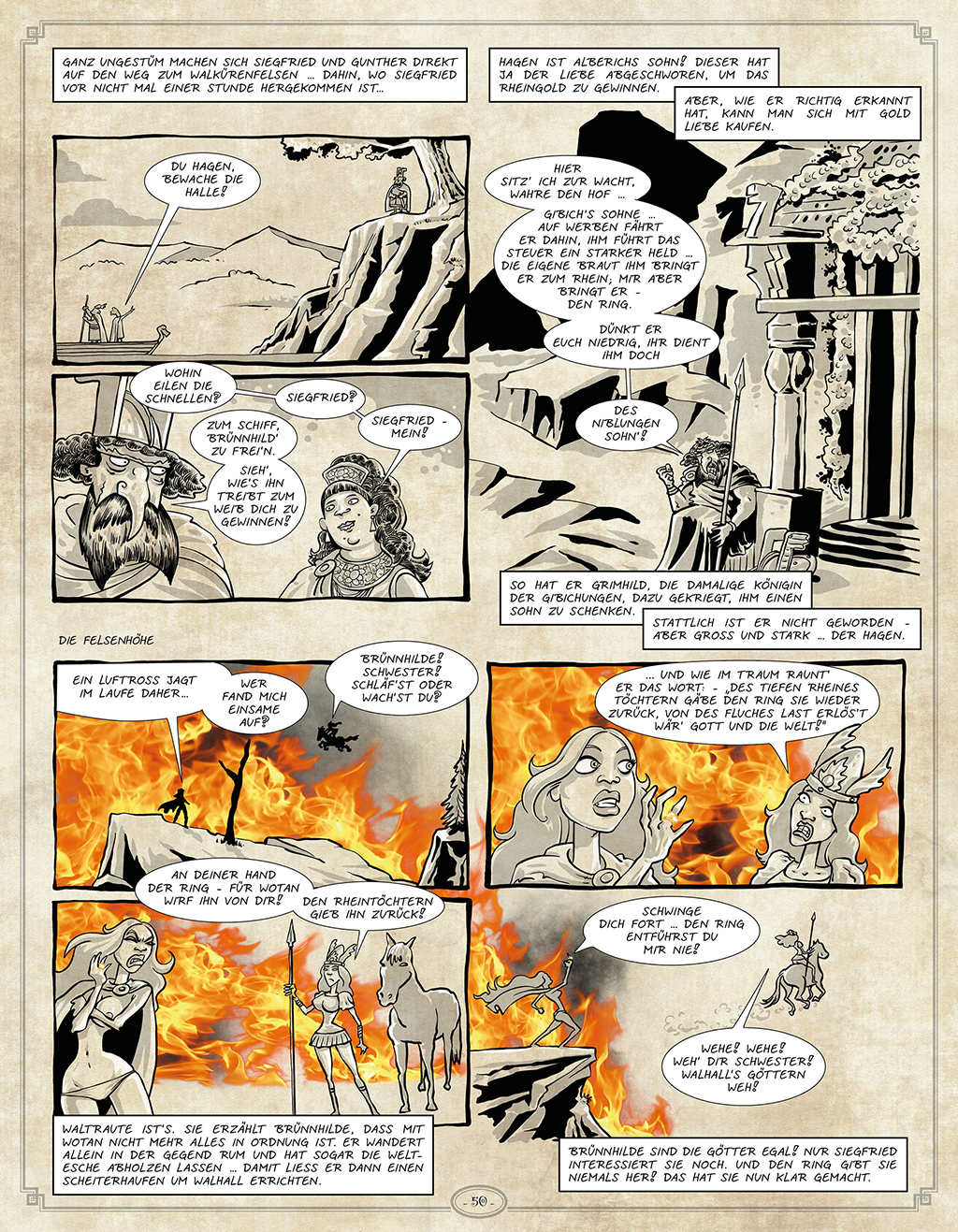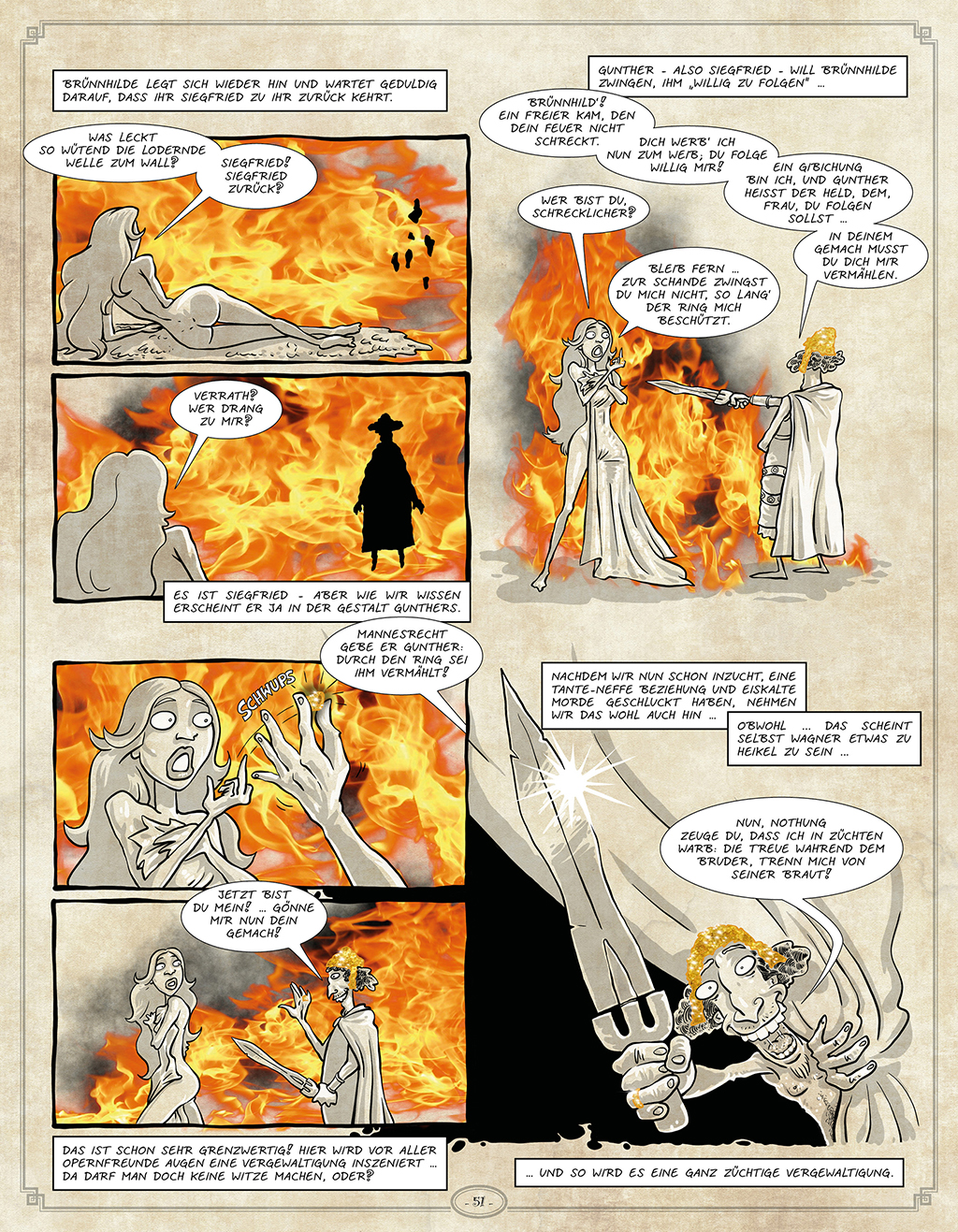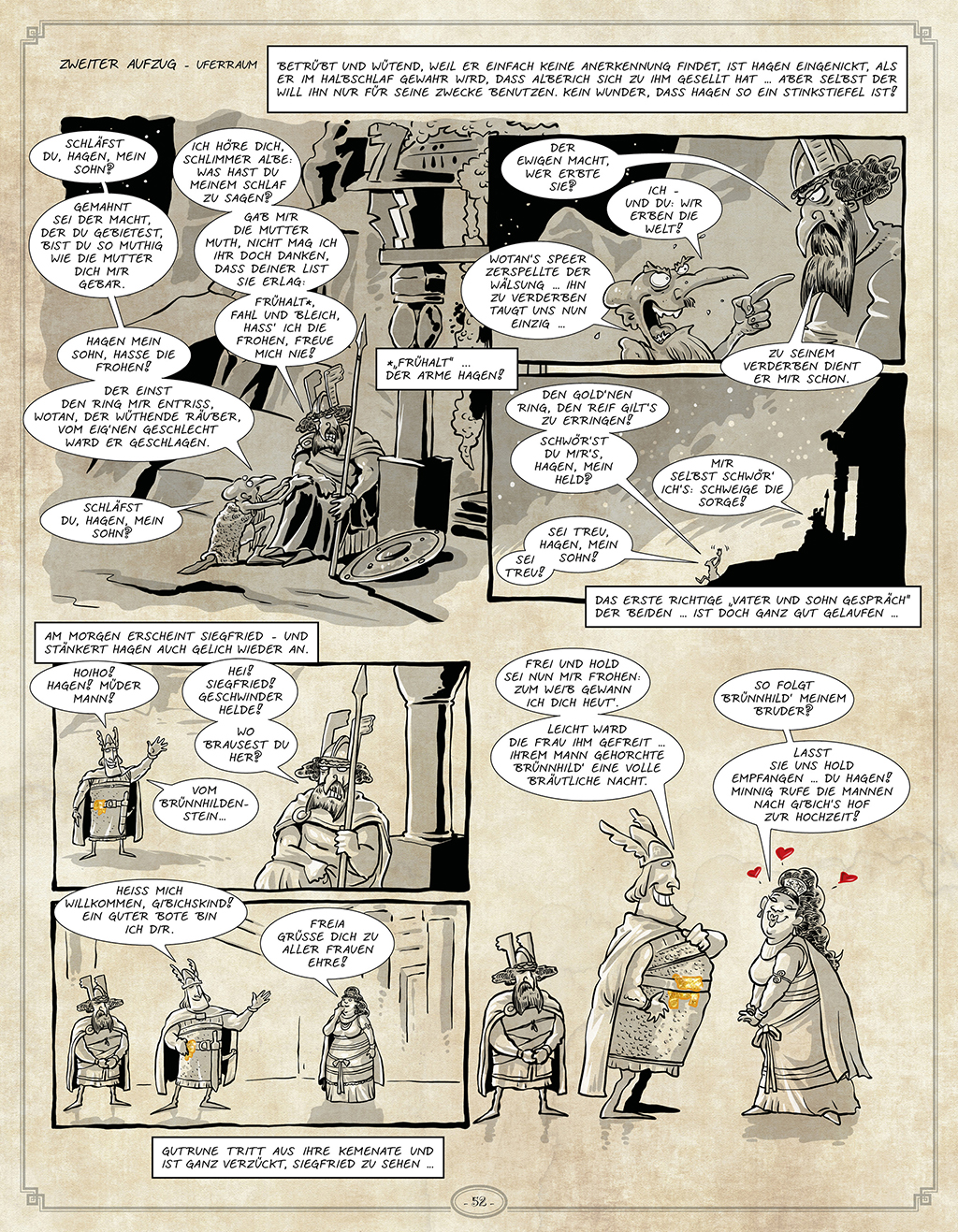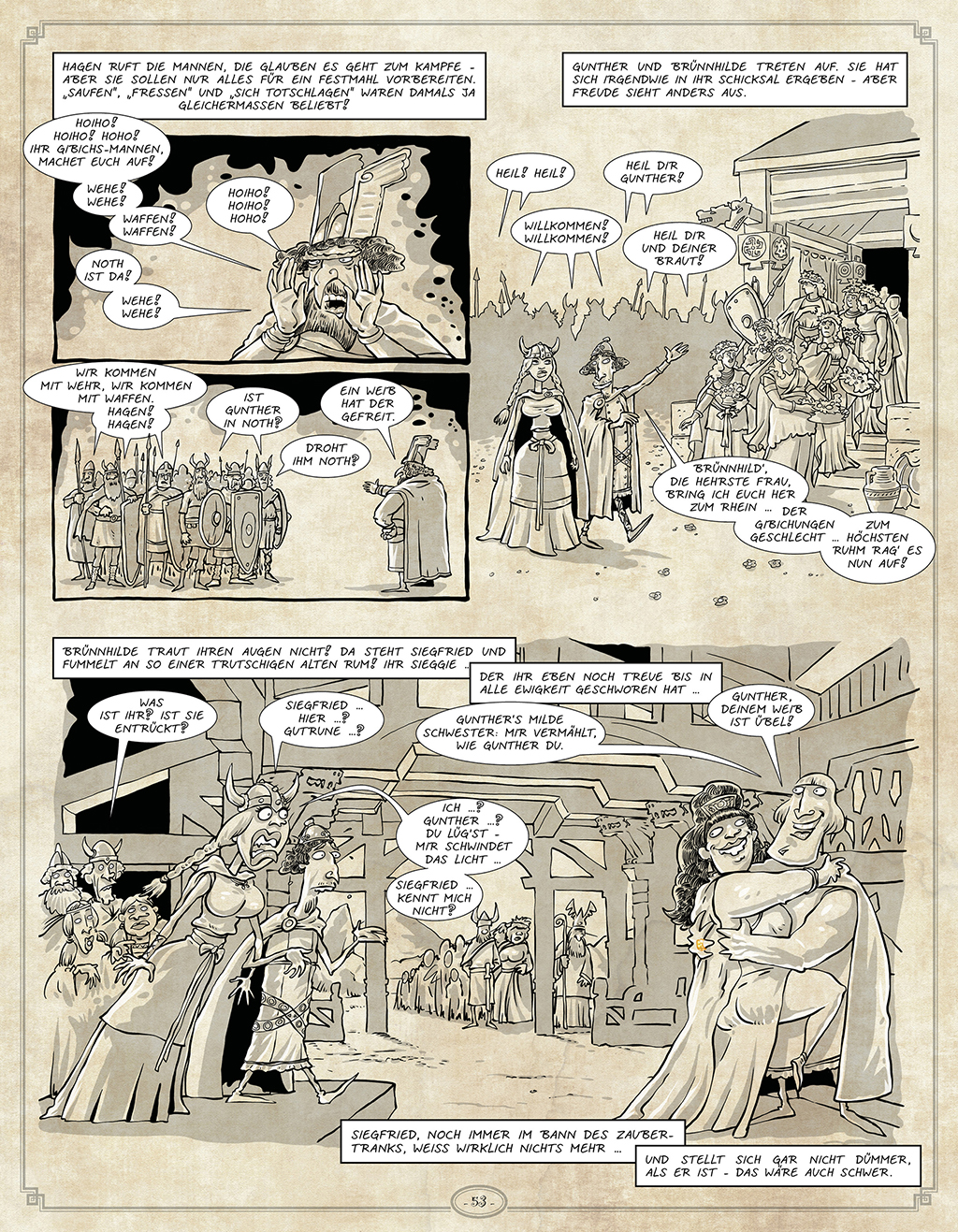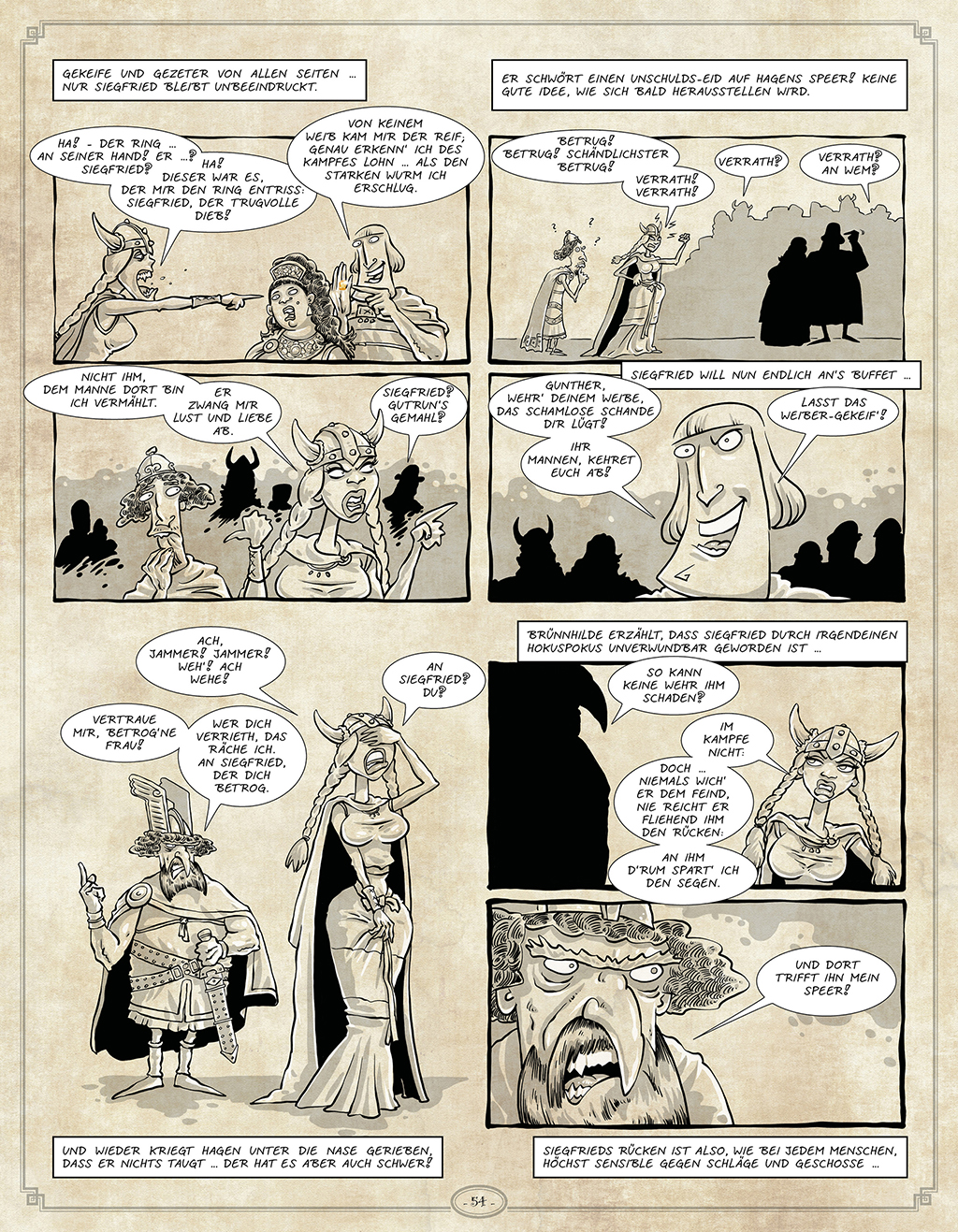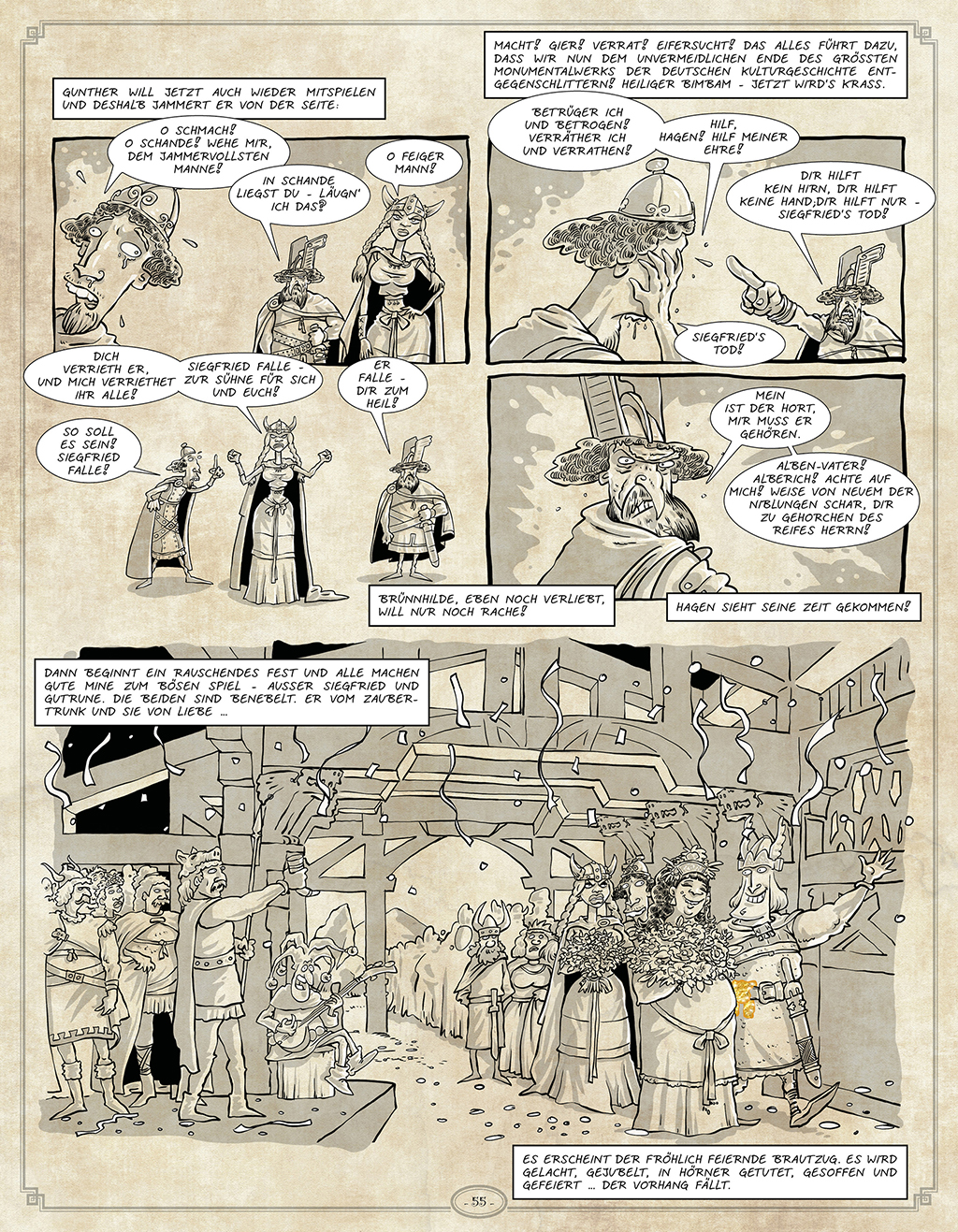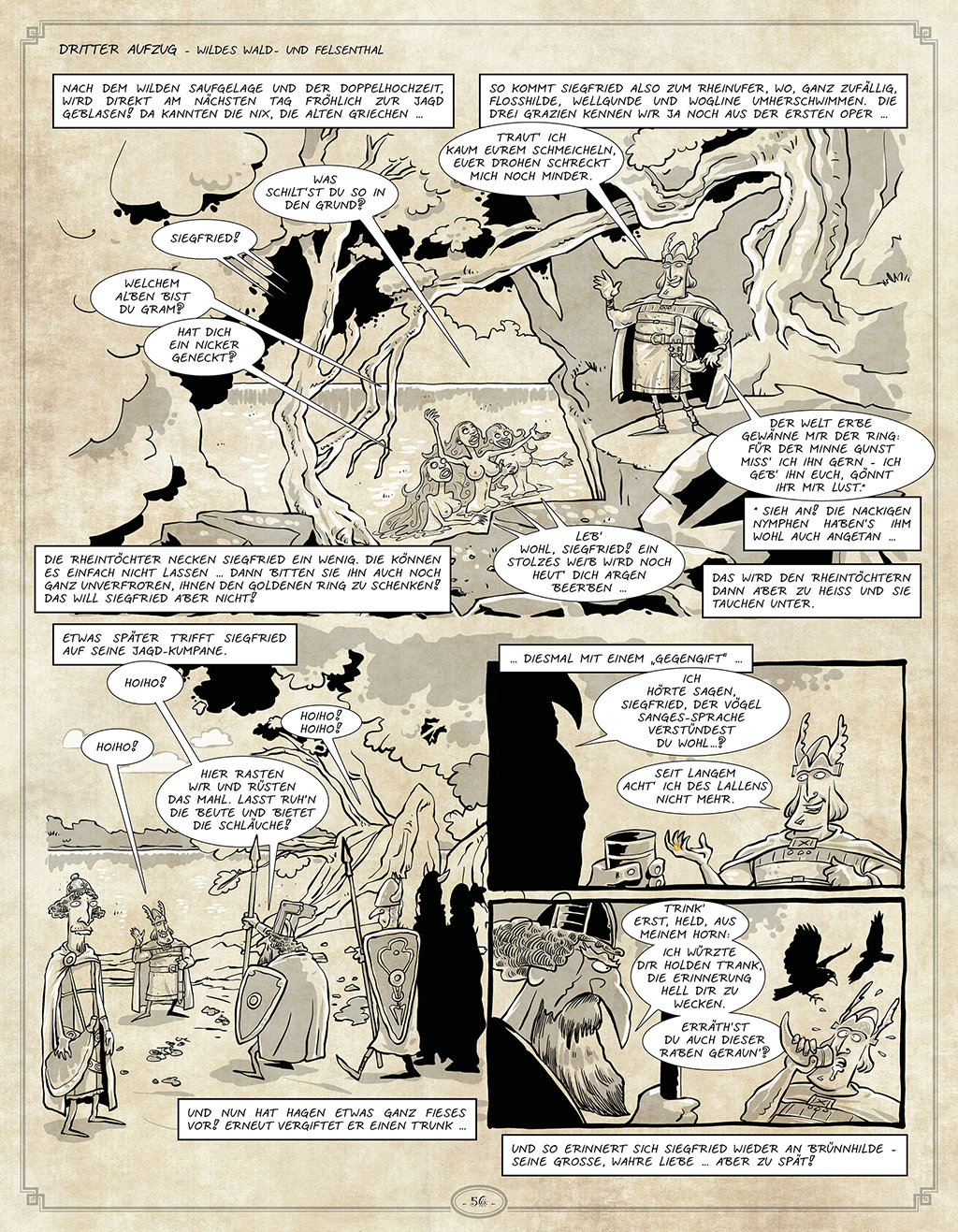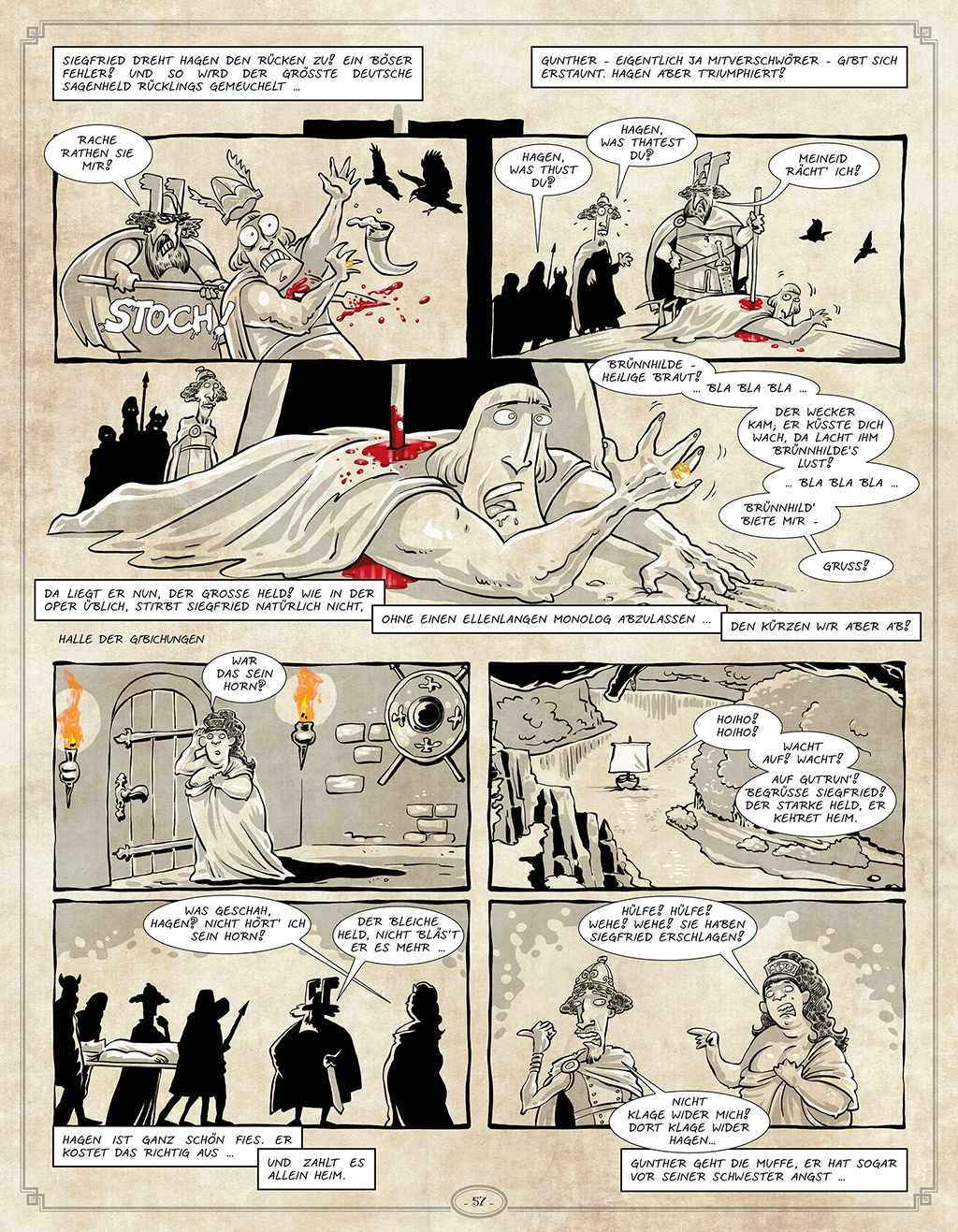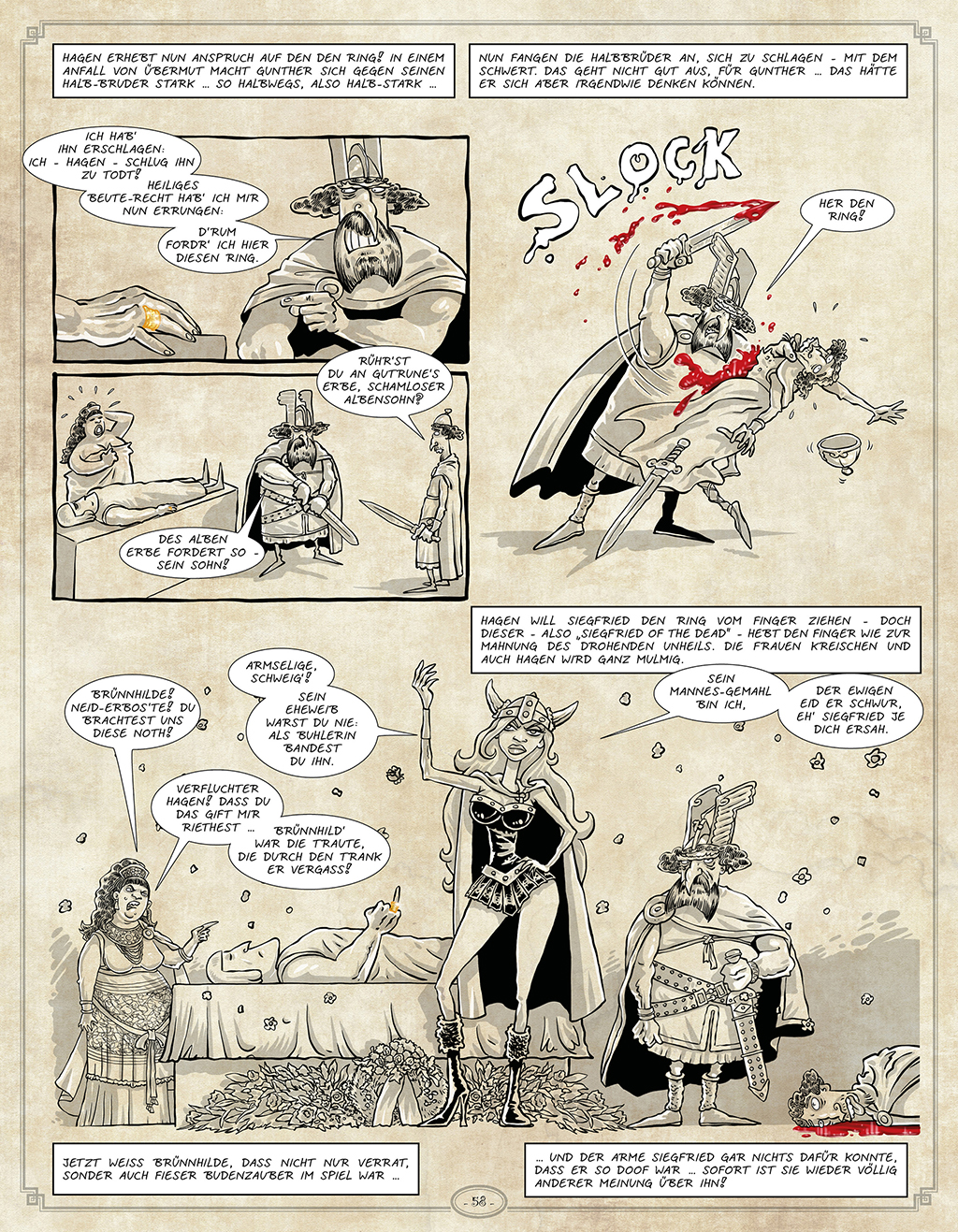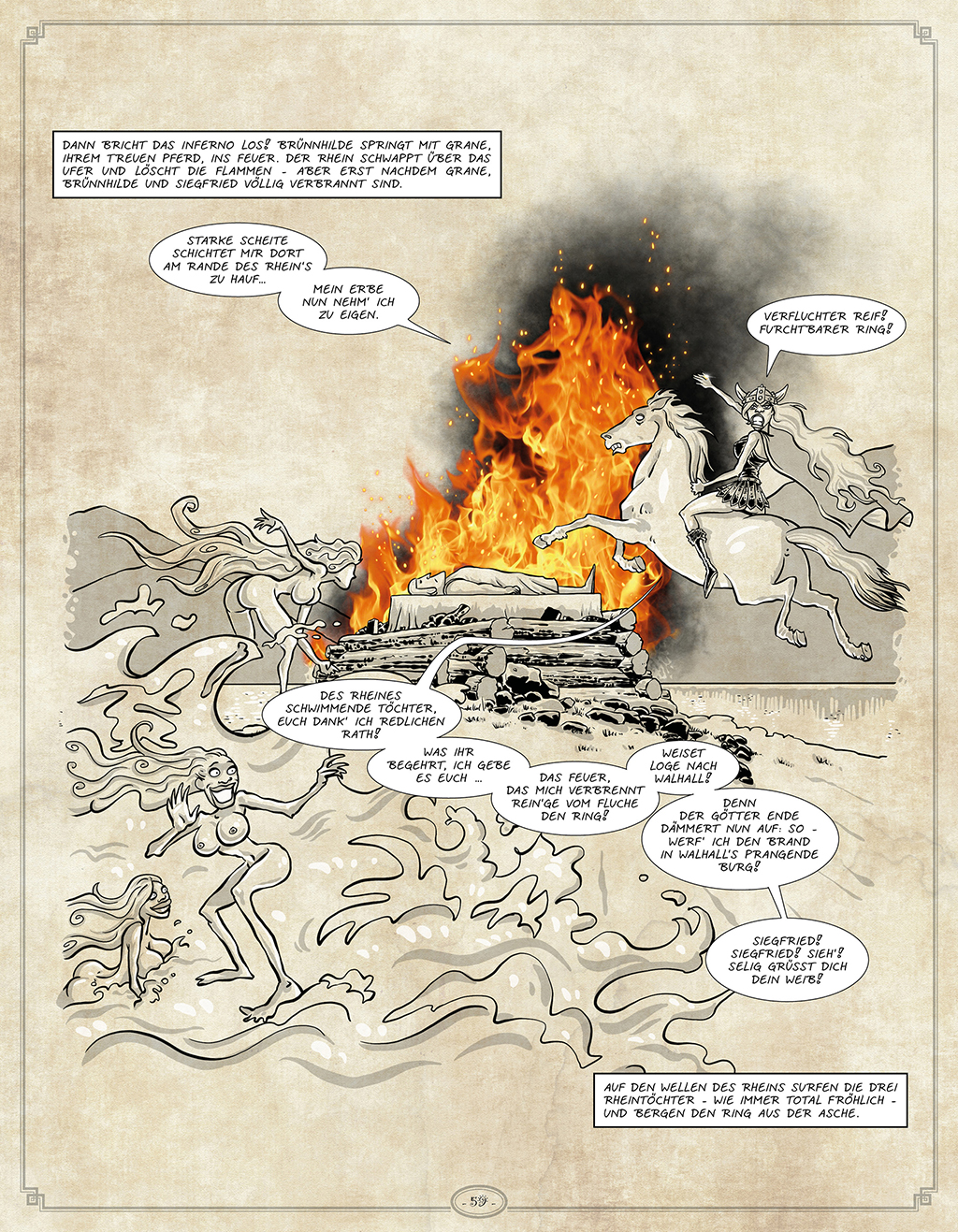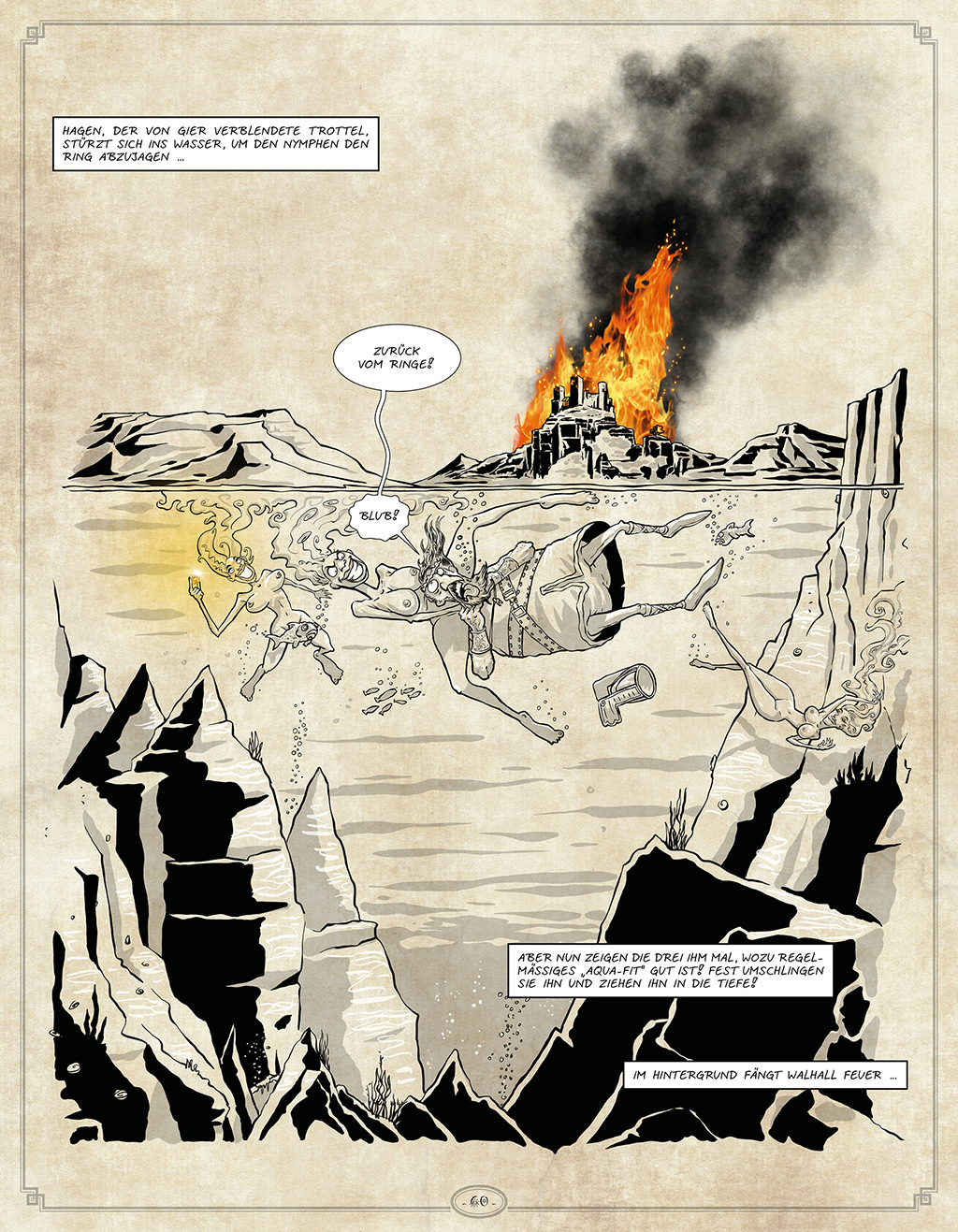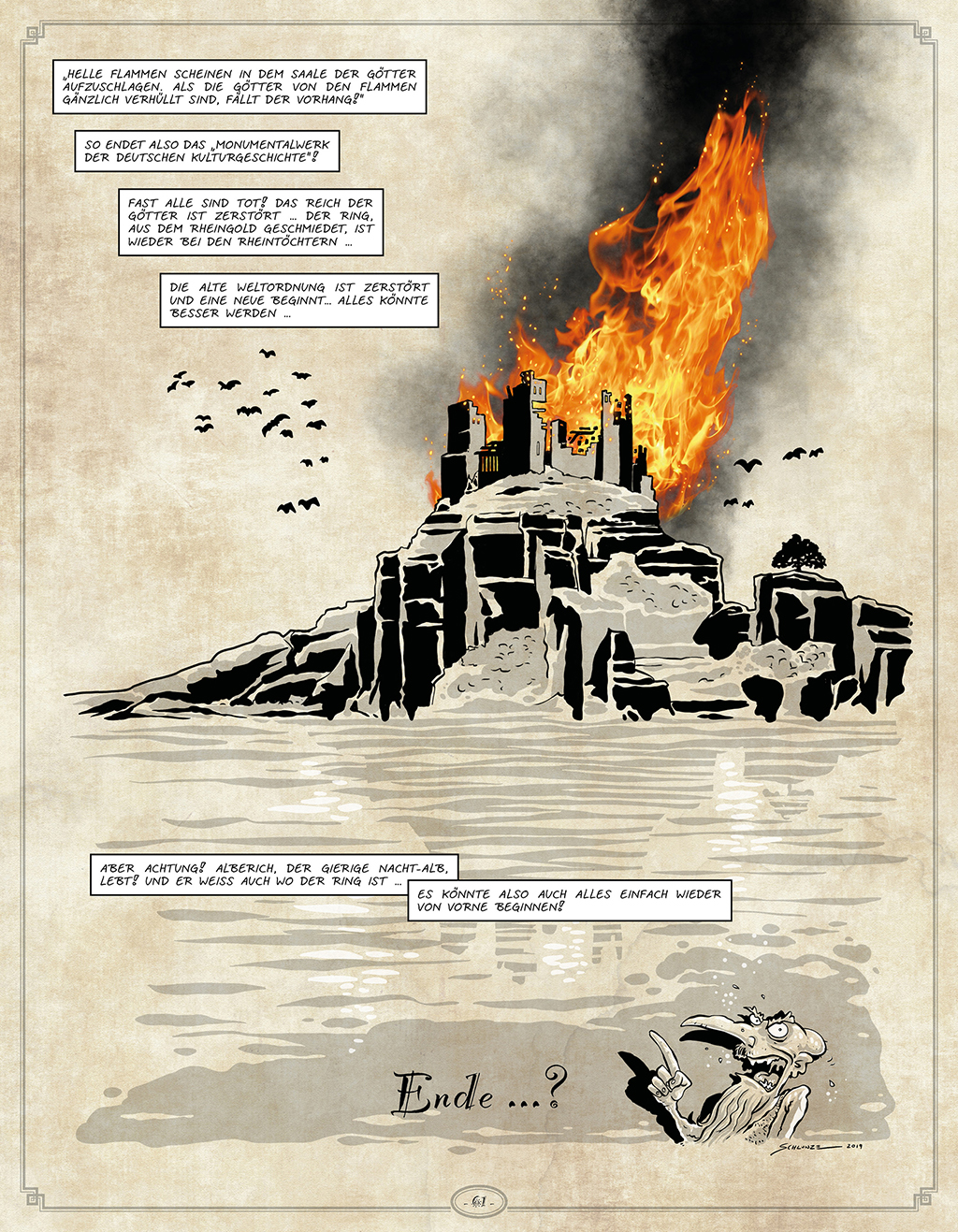 BONUSMATERIAL: ein kleiner 3D Teaser … SIEGFRIED! Look Development Test
Ein Konzept für eine 3D animierte Verfilmung als Mini-Serie (8 x 26 Min.) ist in Arbeit. Informationen dazu finden Sie hier:
Der RING DES NIBELUNGEN – Die Serie
Passwort: Siegfried2020
KONTAKT: Robert Schlunze | fon +49 172 456 67 66 | mail(at)robert-schlunze.de | © Robert Schlunze 2020